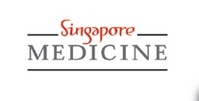 The patient suffers from a rare genetic condition where a gene mutation caused the production of abnormal proteins
Singapore (Vocus) May 6, 2010
Singapore's oldest and largest tertiary acute hospital and national referral center has scored another milestone by performing Asia's first successful double organ transplantation for a patient with Familial Amyloid Polyneuropathy (FAP).
The multi-disciplinary team of doctors from the Singapore General Hospital (SGH) and the National Heart Centre Singapore (NHCS) gave 57-year-old Lau Chin Kwee a new lease of life with a donated heart and liver.
"The patient suffers from a rare genetic condition where a gene mutation caused the production of abnormal proteins," says Dr C. Sivathasan, Co-Director of NHCS's Heart & Lung Transplant Programme. The condition, which disrupts the functions of the nervous system, heart, gut and kidney, has no known cure.
Mr Lau was initially referred to SGH's Liver Transplant Service for a possible liver transplant several years back. A check found that his heart had been affected by the disease as well and would also need to be replaced.
The combined surgery posed a dilemma for doctors since the complicated procedure has never before been attempted in Asia. So far, fewer than 20 such operations have been successfully performed worldwide as performing two consecutive complicated and high-risk surgeries can result in a mortality rate of about 30 per cent
"While it is usually not advisable to perform transplantation surgeries where the mortality rate is above 5 percent, we kept in mind that without the operation, the patient's condition would continue to deteriorate until his demise," said Associate Professor Tan Chee Kiat, Director of SGH's Liver Transplant Service and Senior Consultant of SGH's Department of Gastroenterology & Hepatology.
The complex surgery - involving the donor, heart and liver transplant teams – would have to work like clockwork with the handover between each team seamless to make sure the recovery of the transplanted organs was not compromised.
"The main challenge was in getting the sequence right while doing a technically perfect surgical operation," says A/P Tan.
The team went over the entire process, checking protocols and planning for contingencies, without actually knowing when the surgery would take place. That would depend on when a donor becomes available.
Under the Singapore Human Organ Transplants Act (HOTA), all Singapore citizens and permanent residents who have not opted out of the programme can donate and receive organs for transplantation. Foreign patients are not eligible for organs donated under HOTA, but they can perform living donor transplants here in Singapore.
When the organs became available, the "race" - against time - began.
Both the organs would have to be recovered and transplanted into the recipient as quickly as possible to avoid complications setting in. The heart would have to be transplanted first as the organ had to be pumping blood in the recipient's body within four hours after it was recovered to keep the risks of complications low. In comparison, liver transplant surgeons have a longer time to work with - 12 hours.
Comparing Mr Lau's surgery to conducting an orchestra, Dr Sivathasan says: "As it was a long surgery, there was no room for error. Every person had to know exactly which key to press and what tune to play."
The combined organ transplantation was a success story in more ways than one.
"While every transplant we undertake is special to us, this one is especially memorable given the scope and the odds. After all, it is challenges like these that keep us in the field," says A/P Tan.
"What we learnt was to not shy away from doing something just because we had never done it before... Our transplant programmes may be fairly young, but in terms of cost and survival rates, Singapore's expertise in organ transplantation is comparable to other developed countries," he adds.
The cost of transplant surgeries here are on average between 30 and 50 percent cheaper than those performed in the US, while survival rates of transplant patients are consistent with international benchmarks.
"Taking heart transplants as an example, we do an average of about five a year, with 70 percent of patients surviving beyond the five year mark, which is pretty much the same as leading centres worldwide," says Dr Sivathasan.
About Singapore General Hospital
Reputed for its medical excellence, SGH is Singapore's flagship tertiary hospital with a 7,000-strong multi-generation diversified workforce and a rich 190 years history. Every year, the SGH Campus caters to over 1 million patients with advanced medical care under its 35 clinical specialties. Specialties such as Haematology, Renal Medicine, Nuclear Medicine, Orthopaedic Surgery, Pathology and Plastic Surgery (Burns) are established as national referral centres.
As the bedrock of medical education, SGH continues to play a key role in nurturing doctors, nurses and allied health professionals, and is committed to innovative translational and clinical research.
About National Heart Centre Singapore
National Heart Centre Singapore (NHCS) is a 185-bed national and regional referral centre for cardiovascular diseases. A one-stop facility with the largest heart specialists group in Singapore, NHCS treats complex cases and sees the highest volume of heart patients locally.
Each year, the centre handles over 90,000 outpatient consultations, 6,000 interventional and surgical procedures and 9,000 inpatients. Its outcomes for heart attack treatment, balloon angioplasty with stenting and coronary bypass surgery have been shown to be equivalent to international standards.
NHCS is the first heart centre outside USA and in Asia to receive the prestigious Joint Commission International (JCI) since 2005, which is an assurance for safe and quality patient care for the patients.
About The SingaporeMedicine Initiative
Launched in 2003, SingaporeMedicine is a multi-agency government-industry partnership committed to strengthening Singapore's position as Asia's leading medical hub, and promoting Singapore as a world-class destination for advanced patient care.
For more information on SingaporeMedicine, please visit "http://www.singaporemedicine.com".
###