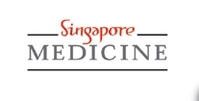 My husband, in-laws and relatives all volunteered to donate their livers, but I was the one chosen and I'm so thankful for that. I am the mother. I wanted to give my own baby a chance at life; to provide him with hope
Singapore (Vocus) May 19, 2010
One of Singapore's foremost liver centres successfully performed a living donor liver transplant for a 10-month-old baby. When Mrs Tina Fajardo went under the knife to remove parts of her perfectly healthy liver, she considered it the kindest cut of all.
The 35-year-old first-time mother endured a six-hour operation and weeks of post-surgical pain to give her infant son a shot at life. Baby Ethan, at 10 months, was tiny and yellow. Suffering from biliary atresia, his liver was failing and the tiny tot needed a living donor transplant.
"My husband, in-laws and relatives all volunteered to donate their livers, but I was the one chosen and I'm so thankful for that. I am the mother. I wanted to give my own baby a chance at life; to provide him with hope," says the missionary worker.
Ethan was diagnosed with the condition in the Philippines, when he was just three months old. Biliary atresia is a rare condition in newborn children, in which the common bile duct between the liver and small intestine is blocked, or absent.
About one in every 10,000 to 20,000 newborns are affected each year. Biliary atresia seems to affect girls slightly more often than boys. Within the same family, it is common for only one child to have it. Asians and African-Americans are affected more frequently than Caucasians.
If left untreated, biliary artesia leads to liver failure. According to doctors here, the only effective type of treatment is surgical – liver transplantation.
"A few months after he was born, we noticed that his tummy was ballooning and he had jaundice – his skin and eyes were yellow. Also, his stools were greyish or white, and he had low grade fever on and off," recalls Mrs Fajardo.
The parents first sought medical help in the Philippines, where doctors there diagnosed the problem following an ultrasound and biopsy. They were told, however, that transplantation could only take place when Ethan turns one. That was when the search for alternatives begun.
"We had a Malaysian friend who told us about Singapore and we got the name of the doctor in Singapore from a fellow Filipina, whose child had the same condition and was successfully treated here," explains Mrs Fajardo.
With her missionary husband, she approached Dr Lee Kang Hoe, Consultant Physician and Director of Critical Care Services at the Asian Centre for Liver Diseases and Transplantation (ACLDT).
"For Ethan, there is no other option except liver transplant as the liver is already cirrhotic. Without a liver transplant, the baby will die" says Dr Lee, who decided that the prudent thing would be to perform the transplant as soon as possible. "If the disease is diagnosed early, there is a possibility that by performing a Kasai operation, the liver fibrosis may be averted."
For a normal person, the liver serves as the regulation, storage and purification unit of the body. It is the second largest and one of the most vital organs in the body. Without its proper functioning, the body will slowly become poisoned.
The good news for Mrs Fajardo, however, is that the liver is the only organ that can regenerate itself. Because of this, the long-term health risk to a living liver donor is small.
The surgery for baby Ethan, which took 10 hours, was a success and both mother and child are recovering well. Mrs Fajardo was discharged after a week, and her son was back at home after a month.
All in, the Fajardos paid S$150,000 for the surgeries. Had the same operation been performed in the US, it would have cost at least three times more, says Dr Lee. The family, who intends to remain in Singapore for at least another month, is delighted with the outcome.
"My baby is now a very happy boy! He laughs and eats a lot now, like he's trying to catch up on lost time. We chose Singapore because of its credibility. We are impressed by the level of professionalism here. Every week, they will call and check how our baby is doing. We are very happy right now," says Mrs Fajardo.
About The Asian Centre for Liver Diseases & Transplantation (ACLDT)
ACLDT was established in 1994. Today it is one of Asia's foremost Liver Centre with a dedicated Liver Ward and Intensive Care Unit to complement its highly successful Living Donor Liver Transplant (LDLT) Program.
ACLDT is led by renowned liver transplant surgeon, Dato Dr Tan Kai Chah. It is the first private medical centre in South-East Asia to have performed more than 150 living donor liver transplants since December 2009. Dr. KC Tan has personally performed more than 600 liver transplants. On average the ACLDT treats 7,000 patients a year; many of them coming from South East Asia ,Indochina, South Asia, Middle East and Russia
About The SingaporeMedicine Initiative
Launched in 2003, SingaporeMedicine is a multi-agency government-industry partnership committed to strengthening Singapore's position as Asia's leading medical hub, and promoting Singapore as a world-class destination for advanced patient care.
For more information on SingaporeMedicine, please visit "http://www.singaporemedicine.com"
# # #