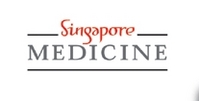 I think this [new technique] is possible because we have well-equipped training facilities such as the Advanced Surgical Training Centre, which allows us to continuously develop our skills and expertise.
Singapore (Vocus) May 4, 2010
The new face of advanced surgery will not bear an ugly scar, thanks to a new surgical technique offered at the National University Hospital (NUH), a tertiary medical, teaching and research facility here.
The technique, which promises a single incision of less than 2cm in diameter, involves a cut made on a patient's navel. With this cut, surgeons are able to insert a port through which a camera and other surgical tools can be used.
The best part is that there's virtually no visible post-operative scarring.
Introduced in March last year (2009), NUH has to date performed more than 120 surgeries across several disciplines using the new technique.
So far, patients who have benefitted included those with gall stones problems, stomach tumours, inflamed appendices and hernias. Gynaecological procedures such as ovarian cystectomy can also be performed using this technique.
From a medical perspective, the new technique is considered a step-up from conventional keyhole surgeries.
Dr Stephen Chang, a Consultant at NUH's Division of Hepatobiliary and Pancreatic Surgery, notes that this form of surgery requires far greater skills and is harder to perform, but adds that the surgeon's task is made easier because of Singapore's good medical infrastructure.
"I think this [new technique] is possible because we have well-equipped training facilities such as the Advanced Surgical Training Centre, which allows us to continuously develop our skills and expertise."
According to him, the "one cut" method of surgery appeals especially to self-conscious younger patients who are more concerned about the effect that permanent scarring may have on their bodies.
Aesthetics aside, there are also real practical advantages to the new technique.
Sir Davide Lomanto, Senior Consultant at the University Surgery Cluster and Director of NUH's Minimally Invasive Surgery Centre, explains: "We are now able to perform surgical procedures using just one 1.5 - 2cm incision. Previously, many procedures would have required between five and six holes of 5-10mm each."
What this translates to is less down time and less discomfort, which is good news for those with a low threshold for post-operative pain.
One patient who opted for the new procedure is administrative executive Maggie Yeo. Having endured a severe backache for several months, Ms Yeo discovered during an X-ray session that she had 10 stones in her gall bladder.
After doing some research and consulting her doctor, she decided to go for the single-incision surgery because of its no-scar appeal.
In her case, a needle suture was inserted through her abdominal wall to lift her gall bladder.
The surgeon made a cut on her navel, inserted a camera and two instruments - one to
dissect the gall bladder, and the other, to assist. The surgery was done in the morning and she was up and about a few hours after that. As for the pain, it was mild and lasted just a few days.
'I hardly felt any pain after the surgery. I was even talking to my friends immediately after!' said the 28-year-old.
Interest in the new surgical technique has been growing both within and outside of Singapore, says Dr Lomanto.
"Since this technique was first introduced here, we have been invited to speak and perform live surgeries in several hospitals in the Asia-Pacific region. Our surgical workshops have attracted dozens of international participants, and more such workshops are being planned in view of the positive feedback we received."
He adds, "It is encouraging that Singapore's expertise and leadership in advanced surgical techniques are recognised regionally and internationally."
About NUH
NUH is a major referral centre that delivers tertiary care for a wide range of medical and dental specialties including Cardiology, Gastroenterology & Hepatology, Obstetrics & Gynaecology, Oncology, Ophthalmology, Paediatrics and Orthopaedic Surgery. In 2004, the NUH became the first Singapore hospital to receive Joint Commission International (JCI) Accreditation, an international stamp for excellent clinical practices in patient care and safety.
About The SingaporeMedicine Initiative
Launched in 2003, SingaporeMedicine is a multi-agency government-industry partnership committed to strengthening Singapore's position as Asia's leading medical hub, and promoting Singapore as a world-class destination for advanced patient care.
For more information on SingaporeMedicine, please visit "singaporemedicine.com"
###