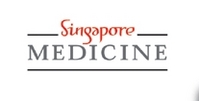 We had anticipated that the surgery could take up to eight hours to complete. However, the multi-disciplinary team took less than four hours to perform the entire surgery. We are delighted that Ms Wu recovered so quickly
Singapore (Vocus) May 13, 2010
The year kicked off with a massive headache for Prof Walter Tan, Medical Director and Specialist in Plastic Surgery at Raffles Hospital.
His team was faced with a difficult surgical case – a young woman who suffered from a rare hair follicle skin cancer that grew a tumour so large it "sat" on the top of her head like a "turban".
The patient was 25-year-old Wu Xiao Fen, a mother of two from a remote part of Yunnan in China. Thankfully, her case was uncovered in October last year when Prof Tan, together with three other surgeons, went on a medical mission to Kunming.
Recalling the case, he says, "The challenge was firstly to diagnose the problem. We found out that the tumour was caused by a rare hair follicle cancer. The other challenge was to ensure that the tumour had not eroded into the brain."
By the time the team of doctors saw her, Wu's tumour had eroded through her skull bone and beginning to reach the dura mater, the external covering of the brain. It took all of eight years, but the growth measured a good 14 X 11cm when Prof Tan decided that a surgery had to be performed – and soon.
Her discovery was timely, as Wu was by then in constant pain and bleeding. When she arrived in Singapore on 7 January this year, her condition has brought her hemoglobin level down to just 5gm/dl. A normal person's hemoglobin level should be between 12gm/dl and 18gm/dl.
Three days later, Prof Tan and his team operated in three stages on her to excise the tumour and reconstruct the defect. The second stage was led by Dr Ng Puay Yong, who worked to remove the affected cranial bone. During the third stage, the plastic surgeons reconstructed the large defect on the head.
"The repair of the defect on the head was done by local scalp rotation flaps. The defect in the skull was covered by these scalp flaps. We did not do any bony reconstruction for this case. Our neurosurgical consultant who was present with the reconstructive plastic surgeons deemed that there was no need for bony reconstruction in view of the fact that the dura mater of the brain was intact and the skull defect was only about 2cm in diameter," says Prof Tan.
The entire procedure went according to plan, much to Prof Tan's relief.
"We had anticipated that the surgery could take up to eight hours to complete. However, the multi-disciplinary team took less than four hours to perform the entire surgery. We are delighted that Ms Wu recovered so quickly," he adds.
The surgery and hospital stay, which cost approximately S$56,000, was co-funded jointly by Raffles Hospital and the Asian Medical Foundation - the charity arm of Raffles Medical Group.
Mr Lawrence Lim, General Manager of Raffles Hospital, says: "Ms Wu's treatment represents a humanitarian effort of Asian Medical Foundation and Raffles Hospital, and a contribution to the close people-to-people relationship between Singapore and China."
Wu's recovery was excellent. Just four days after surgery, she was happily weaving on her ethnic head gear in the recovery ward. Previously, due to her tumour, she had wrapped her head with a scarf rather than the head gear unique to her community.
According to Prof Tan, Wu's surgery was challenging but gratifying, because it demonstrates Singapore's level of expertise in plastic reconstructive surgery.
"We have a very well trained team of reconstructive plastic surgeons in Singapore that can deal with all types of cases. There are 3 training centers for plastic and reconstructive surgery here that provided all the necessary training for our plastic surgeons. In addition, many of our doctors have been to overseas centers in USA, UK, Australia and Taiwan for additional training, as part of their advanced surgical training in Plastic and Reconstructive Surgery."
"Generally I would say that Singapore Surgeons have achieved international standards in all the different subspecialty fields," he adds.
About Raffles Hospital:
Raffles Hospital is a tertiary care hospital and the flagship of the Raffles Medical Group, a leading private healthcare provider in Singapore and South East Asia. Located just 20 minutes away from Changi International Airport and right in the heart of the city, Raffles Hospital offers a full range of specialist, medical and diagnostic services that spans across 35 disciplines.
About The SingaporeMedicine Initiative:
Launched in 2003, SingaporeMedicine is a multi-agency government-industry partnership committed to strengthening Singapore's position as Asia's leading medical hub, and promoting Singapore as a world-class destination for advanced patient care.
For more information on SingaporeMedicine, please visit singaporemedicine.com.
###