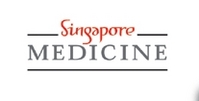 We are aligning ourselves with the world's leading heart centers in providing cutting- edge technology in surgery
Singapore (Vocus) May 27, 2010
Singapore's National University Heart Centre successfully performed its first robotic cardiac surgery recently, laying the groundwork for a new era in the field of heart surgery.
"We are aligning ourselves with the world's leading heart centers in providing cutting- edge technology in surgery," says Associate Professor Theo Kofidis, Director of the Robotic Cardiac Surgery Program at the National University Hospital (NUH). The centre recently invested several millions to bring in advanced robots such as the DaVinci SI.
"With the new equipment, we look forward to becoming a structured training centre for surgeons in the region," adds A/P Kofidis.
Cardiac surgeries are often complicated and extremely delicate, which explains why robotics took a while to become fully integrated into the surgical planning and execution process.
The practice of surgical robotics, however, is already well-established in Singapore, with urology, gynecology and colorectal surgery amongst its earliest proponents. Both these two disciplines have been successfully performing robot-assisted operations for several years now.
"Robotics is a good alternative to conventional heart valve surgery, for example, because it amplifies the human/surgeon factor by eliminating tremor and enhancing vision and therefore accuracy. The surgical trauma to the patient is little, because robotic technology is integrated into minimally invasive approaches (keyhole-surgery)," explains A/P Kofidis.
"The technology is the preferred approach to carry out specific procedures, in some leading institutions, such as in North Carolina or Cleveland, Ohio. There is a growing body of literature to prove the feasibility and safety of robot-assisted cardiac procedures," he adds.
According to him, the use of a robot eliminates many of the human errors previously associated with surgeon fatigue, such as hand tremor and vision limitations. Improved precision in robotic surgery also means that the surgeon is able to access hard-to-reach portions of the heart with greater confidence and carry out the needed repair with less risk of bleeding and infection.
It may take an hour or so longer to perform due to the set-up and alignment of the robotic arms, and cost slightly more than conventional heart surgery, but the true value of a surgical robot lies in its vision, stability and precision in a minimally invasive setting.
Indeed, the world of surgical robotics redefines has what having an operation means: a non-human, intuitive device is participating and carries out the procedure, under the surgeon's command.
"Since robotic cardiac surgery is performed in a minimally invasive approach, it makes a whole world of difference! Just imagine, you can get your valve fixed now without cracking your chest open. No median sternotomy, less chance of infections, less bleeding, fewer days in the hospital" says A/P Kofidis. Cosmetically, the patient has a lot to gain, and increasingly, more patients are opting for this form of surgery.
"The phrase 'minimally invasive' represents the present and will be the only possible future in the world of surgery," stresses A/P Kofidis. For him, robotic and minimally invasive surgery are a natural progression for a medically advanced country like Singapore.
The centre, which at present handles a patient load of around 250 cases a year, is convinced that robot-assisted, minimally invasive heart surgery is the way forward. In preparation of a solid, international, accreditation-, credentialling- and teaching robotic surgery program, NUHS formed a committee as part of the Surgical Cluster, to streamline and oversee robotic surgery activities (subject to special announcement soon).
"Novel technology creates respect and appeal for your institution. Singapore, lacking critical mass, can only survive in the region through its excellence and pioneering spirit."
This aside, for a teaching hospital like NUH, robotic also serves a useful educational tool for future generations of surgeons.
"Teaching the finer points of cardiac surgery becomes possible, since all the procedures are demonstrated on multiple screens when we operate with robots," says A/P Kofidis.
To him, the writing on the wall could not be clearer: Robotics is here to stay - and at the National University Heart Centre, this means slowly adding to the list of surgical therapies that can be offered to patients suffering from heart disease.
To date, this list includes heart valve surgery, bypass procedures, thymectomy and operations to rectify certain heart defects.
About the National University Heart Centre, Singapore
The National University Heart Centre, Singapore (NUHCS) brings together the resources, expertise and capabilities in the areas of Cardiology, Cardiothoracic and Vascular Surgery to better meet the needs of the growing number of patients with heart disease. A key centre for the treatment and management of complex cardiovascular diseases, its core clinical programmes include heart failure, congenital heart disease, acute coronary syndrome and vascular medicine and therapy. These four core clinical programmes are carefully selected because of their strategic importance - the needs of an ageing population and our current strengths in medical as well as surgical expertise and facilities.
Comprising a team of cardiac specialists and experts from a multitude of medical and surgical disciplines, the NUHCS provides a comprehensive and holistic approach to the treatment of patients with heart problems. This approach is backed by cutting edge knowledge and information gathered by the Cardiovascular Research Institute (CVRI). Working in close collaboration with both local and international renowned research institutes such as the Agency for Science, Technology and Research (A*STAR) and New Zealand's Christchurch School of Medicine and Health Sciences, the CVRI will focus on developing niche research work in creating new knowledge in support of NUHCS' core clinical programmes.
About The SingaporeMedicine Initiative
Launched in 2003, SingaporeMedicine is a multi-agency government-industry partnership committed to strengthening Singapore's position as Asia's leading medical hub, and promoting Singapore as a world-class destination for advanced patient care.
For more information on SingaporeMedicine, please visit "http://www.singaporemedicine.com".
###