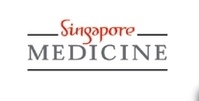 For one thing, smaller incisions lead to smaller scars. Secondly, because there is less muscle dissection, post-operative pain is much reduced, which means the patient will have fewer side effects from painkillers and a shorter recovery time
Singapore (Vocus) May 7, 2010
Minimally invasive techniques are fast becoming the new norm in an area that still sends chills down the backs of most people – spinal surgery.
Fears of a long, deep cut on a part of the body one can easily see meant that many would rather bear with debilitating backache than seek relief from spinal surgery.
But here's the good news: A new generation of surgeons are determined to make spinal surgery much less scary.
"Minimally invasive spinal surgery is fast becoming popular amongst the younger, upcoming surgeons. Most established surgeons are reluctant to change their practice as they have done the procedures for decades and the new technique has a steep learning curve," says Dr Razmi Rahmat, an Orthopaedic Surgeon at Gleneagles Hospital, Mount Elizabeth Hospital and Parkway East Hospital.
Minimally invasive technique
In essence, this type of spinal surgery is performed through one or more small incisions. Also known as keyhole surgery, it is usually done with the aid of endoscopic visualisation – the use of tiny devices designed for viewing inside the body. Such devises can include a surgical dissecting microscope or a camera.
According to Dr Razmi, the minimally invasive technique has several advantages over conventional spinal surgery.
"For one thing, smaller incisions lead to smaller scars. Secondly, because there is less muscle dissection, post-operative pain is much reduced, which means the patient will have fewer side effects from painkillers and a shorter recovery time," he says.
Patients who have had conventional spinal surgery usually require strong medication like opiods to counteract the intense pain. This, however, often resulted in bouts of nausea which added to the discomfort.
Traditionally, spinal surgery also means a long hospital stay since patients remain immobile for up to seven days. With minimally invasive techniques, the time spent in hospital is effectively halved.
So far, at least five types of spinal problem can be corrected with keyhole surgery. This includes spinal decompression, fusion and fixation of certain fractures, some cases of scoliosis and herniated disc or "slipped disc".
With a clear list of benefits, it comes as no surprise that interest in minimally invasive spinal surgery has been on the rise amongst patients. Some, like Mr Patrick Perreault, brave long trips to have their backaches treated here.
Minimally invasive Microdisectomy
The 50-year-old Canadian endured a 36-hour flight from his remote hometown in Montreal to see Orthopaedic Surgeon Dr Tan Chong Tien at Mount Elizabeth Hospital.
An electric power lineman, Patrick hurt his back when he fell 42 feet to the ground from an electric pole. What followed were many agonising years of excruciating back pain and an ever expanding cocktail of painkillers.
Fed up with having to give up one active hobby after another, he finally decided to seek alternative treatment overseas and picked Singapore.
Patrick recounts, "I eventually decided on Singapore, based on the country's long list of advantages over other destinations."
Dr Tan diagnosed that Patrick suffered a prolapsed herniated disc. A thorough examination further revealed he had some limitations of lumbar spine flexion and a MRI scan revealed a broad base L3-4 disc bulge, L4-5 root canal stenosis and L5-S1 centre-left disc prolapse impinging left S1 nerve root.
Dr Tan decided to perform a L5-S1 Microdisectomy for Patrick. Using microsurgical techniques and a small incision, the microdisectomy took the pressure off the nerve root by removing the portion of the disc that was pressing on it. The surgery progressed without complications and by the third day, Patrick was well enough to be discharged.
"Amazingly, the 'dog-biting' back and leg pain I had grown accustomed to over the years has gradually gone. It has been quite a while since I felt so liberated!" says a much relieved Patrick.
In fact, just a day after his discharge, Patrick was fit and ready to be a regular tourist – visiting Chinatown, Jurong Bird Park and Sentosa.
Patrick understands that he may still be prone to some backache in future due to multiple levels of disc degeneration. But had he not undergone this treatment, he would no doubt have lived out the rest of his life with severe back pain.
"The whole experience in Singapore since I touched down has been very pleasant and good. The hospitality that I received upon arrival, the professionalism of Dr Tan and his team of doctors and nurses at Mount Elizabeth Hospital, as well as the caring and friendly staff at Parkway, had been great," he says.
About Parkway Holdings Limited
Parkway Holdings Limited, listed on the Singapore Stock Exchange since 1975, is one of the region's leading providers of healthcare services, with a network of 16 hospitals with more than 3,400 beds throughout Asia, including Singapore, Malaysia, Brunei, India and China. In Singapore, the Group operates three of Singapore's premier healthcare providers: Gleneagles, Mount Elizabeth and Parkway East Hospitals.
For more information on ParkwayHealth Patient Assistance Centre, please visit http://www.ppac.sg
About The SingaporeMedicine Initiative
Launched in 2003, SingaporeMedicine is a multi-agency government-industry partnership committed to strengthening Singapore's position as Asia's leading medical hub, and promoting Singapore as a world-class destination for advanced patient care.
For more information on SingaporeMedicine, please visit http://www.singaporemedicine.com
###