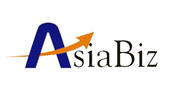 The measures presented in this year's budget address the most pressing needs of both businesses and individuals during this crucial period of economic transition.
Singapore (PRWEB) February 27, 2013
The Singapore Budget for financial year 2013, delivered in Parliament on Monday by Deputy Prime Minister and Finance Minister Tharman Shanmugaratnam, focused on productivity measures to drive quality growth in the city-state.
Analysis by Singapore taxation consultancy AsiaBiz Services highlights the importance of productivity-enhancing initiatives in Singapore's current restructuring efforts. As illustrated by Mr Tharman during his speech, the Republic has lagged behind other developed nations in terms of productivity levels.
To date, the city-state's productivity rate is merely 70% of the world's productivity leaders. To stay competitive as an investment hub, and to become a truly advanced economy, it is imperative that measures must be implemented to improve Singapore's overall productivity output.
3-YEAR TRANSITION SUPPORT PACKAGE
To help domestic firms, particularly SMEs (Small and Medium Enterprises), cope with tighter Singapore work pass regulations and local labor shortages, the government has developed a 3-year transition support package.
The program will provide $5.3 billion worth of support to businesses from the Year of Assessment (YA) 2013 to YA 2015. Salient components of the assistance package include:
Wage Credit Scheme (WCS): The Wage Credit Scheme will help firms restructure and share their productivity gains with employees, thus rewarding them for good work and motivating them to improve further. Under this scheme, the government will co-fund 40% of wage increases for low income Singaporeans (those earning less than $4000 per month) over the next 3 years.
PIC Bonus: The Singapore Productivity and Innovation Credit (PIC) bonus aims to encourage more companies to invest in productivity through the PIC scheme. Firms that invest a minimum of $5,000 in PIC qualifying activities will get a dollar-for-dollar matching cash bonus, up to a cap of $15,000 for 3 Years of Assessment (YA2013 to YA2015). Over and above the PIC bonus, eligible firms will still get other existing PIC benefits such as the 400% tax deduction or 60% cash payout.
Corporate Income Tax Rebate: A rebate of 30% of the Singapore corporate tax will be given to local firms for 3 years to help them cope with the inflation of business costs. The rebate will be capped at $30,000 per year.
ENHANCED PRODUCTIVITY INCENTIVES
In addition to the transition support package, the Budget Statement also outlined a series of enhanced productivity incentives, which include, among others:
(1) Collaborative industry projects to strengthen cooperation between growth sectors;
(2) PACT scheme to bolster manufacturing activities;
(3) Intellectual Property (IP) Financing Scheme to foster growth among knowledge-intensive, asset-light SMEs;
(4) A land productivity grant spanning 5 years to help offset overseas or domestic relocation costs;
(5) Promoting technology and innovation in the construction sector; and
(6) Investing in the continued skills training and education of Singaporean workers.
Commenting further, Mr James Nuben, Head of Taxation at AsiaBiz Services said, "The measures presented in this year's budget address the most pressing needs of both businesses and individuals during this crucial period of economic transition. With these measures, Singapore is better equipped to increase its momentum in terms of striving towards productivity-led growth."

ABOUT ASIABIZ SERVICES
Asiabiz Services is a Singapore-based consultancy that offers business solutions for both local and foreign professionals, investors and entrepreneurs. Our areas of expertise include Singapore company registration, offshore company setup, accounting, taxation and other related corporate services. Asiabiz Services also provides Singapore work visa and immigration services for foreign professionals wishing to relocate to Singapore.
120 Telok Ayer Street, Singapore 068589
Phone: +65 6303 4614
http://www.asiabizservices.com