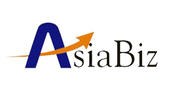 It is evident that rising business costs and Singapore work visa policy changes are affecting not just SMEs, but MNCs as well.
Singapore (PRWEB) January 14, 2013
A recent survey published by the Economist Corporate Network revealed that Singapore continues to be an investment priority in the Asia Pacific region, but multinational companies (MNCs) based here are increasingly concerned about rising business costs.
Entitled "Asia Business Outlook Survey 2013: Investing in an Accelerating Asia", the survey collated insights from a total of 207 senior executives and business leaders, mostly from Western MNCs in the region. More than three-quarters of respondents represent large corporations with headquarters in Europe and North America.
Inflation and Cost of Living
Singapore is still highly-regarded as a regional management hub, but MNCs are struggling with cost-related issues. For example, of those surveyed, approximately 52% indicated that inflation and the cost of living in Singapore are major issues that may potentially cause their firms to relocate their operations. Meanwhile, approximately 38% of respondents were concerned about soaring property prices while 34% had concerns about the tight labor market.
Still a Priority Market
In spite of pervading cost concerns, however, the survey revealed that Singapore remains a prime investment target in Asia, ranking seventh among top priority markets in 2013.
Among Asia Pacific's top performing markets, the study indicated that Singapore is still a preferred business hub and investment location.
More than a third, or 34.8%, of respondents expressed interest in increasing their level of investment in the city-state. Approximately 53.9% have expressed their commitment to stay in the market, but will not likely increase their investments this year. Meanwhile, only 10.6% of respondents conveyed no interest in investing in Singapore, whereas a smaller percentage of 0.7% hinted that they may reduce their investments in the market.
"Singapore remains an attractive market regardless of cost issues because of its connectivity in the region, the overall stability of its financial systems and the general resilience of its economy. For investors who intend to start a Singapore company, the city-state is still brimming with opportunity and promise," commented Mr James Nuben, Head of Taxation of incorporate a Singapore company consultancy AsiaBiz Services.
"It is evident, however, that rising business costs and Singapore work visa policy changes are affecting not just SMEs, but MNCs as well. I expect that these grievances will be addressed in the upcoming Budget 2013, such that the Republic's transition into productivity-based growth will align with the goals and interests of our business community," he added.
On the upside, per survey results, business sentiment across the region is rising, with 47% of respondents indicating that their expectations of Asia have improved compared to the past year. Asia Pacific firms are also anticipating faster sales growth in 2013.
About Asiabiz Services
Asiabiz Services is a Singapore-based consultancy that offers business solutions for both local and foreign professionals, investors and entrepreneurs. Our areas of expertise include register a Singapore company, incorporation, offshore company setup, accounting, taxation and other related corporate services. Asiabiz Services also provides Singapore work visa and immigration services for foreign professionals wishing to relocate to Singapore.
120 Telok Ayer Street, Singapore 068589
Phone: +65 6303 4614
http://www.asiabizservices.com