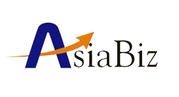 With high-speed access to KL, Singapore offers enormous opportunities for investors and business leaders with stakes in both countries.
Singapore (PRWEB) February 25, 2013
Singapore and Malaysia have unveiled plans to jointly develop a high-speed rail link between Singapore and the Malaysian capital of Kuala Lumpur (KL). The announcement was made by Singapore Prime Minister Lee Hsien Loong and his Malaysian counterpart Najib Razak in a news conference marking the end of the 4th annual Malaysia-Singapore Leaders' Retreat last Tuesday.
The railway line, which will span approximately 315 kilometres, is expected to boost bilateral trade between the two countries. Among other benefits, the project will reduce traveling time to only 90 minutes, serving an estimated total of 400,000 commuters daily. Currently, land travel between the two cities takes about 5 hours by car and 6 - 8 hours by train.
Analysis by Singapore company registration consultancy AsiaBiz Services indicates that the proposed development will boost business in various sectors, open new doors for bilateral cooperation, and ultimately enhance Singapore's connectivity in the region.
GAME CHANGER
Both Prime Ministers have described the project as a "game changer" that will give both Singapore and Malaysia greater stakes in each other's economic prospects and long-term success.
For example, the development will allow Malaysia-based PMEs (professionals, managers, and executives) to explore the higher salaries offered in Singapore. With a new high-speed transit line, Malaysians can easily commute to and from Singapore daily, cutting the need for renting expensive accommodations in the city-state.
Singapore incorporated firms, for their part, will benefit from access to a pool of foreign workers with minimal cultural and language issues. Among other benefits, employers are not required to post a $5,000 security bond for work permit holders from Malaysia.
TRADE BOOST
Malaysia is Singapore's biggest trade partner to date, with bilateral trade amounting to S$112 billion in 2011, up from S$106.7 billion in 2010, according to the latest data from IE Singapore. This volume is comprised of over S$49 billion in imports and more than S$62 billion in exports.
The strategic development of a high-speed railway is expected to further accelerate business activities, bolster bilateral relations, and strengthen economic linkages between the two countries.
Commenting further, Mr James Nuben, AsiaBiz Head of Taxation said, "The project will definitely open new doors to numerous sectors, including construction, property, manufacturing, and several others. Access to skilled workers, for example, will in part ease the current manpower challenges of our domestic firms. In addition, the development may spur more entrepreneurs as well as those seeking Singapore company incorporation to expand further into Malaysia."
"In particular, one industry that stands to benefit is tourism and its related sectors, such as hospitality, F&B, retail, and entertainment. The high-speed train will change how people travel between the two countries, whether for business or for pleasure, and the KL-Singapore route is expected to see high traffic and be extremely lucrative," he added.
"Further, the project cements Singapore's reputation as a business hub in the region. With high-speed access to KL, Singapore offers enormous opportunities for investors and business leaders with stakes in both countries," he said in conclusion.
ABOUT ASIABIZ SERVICES
Asiabiz Services is a Singapore-based consultancy that offers business solutions for both local and foreign professionals, investors and entrepreneurs. Our areas of expertise include Singapore company formation, offshore company setup, accounting, taxation and other related corporate services. Asiabiz Services also provides Singapore work visa and immigration services for foreign professionals wishing to relocate to Singapore.
120 Telok Ayer Street, Singapore 068589
Phone: +65 6303 4614
http://www.asiabizservices.com