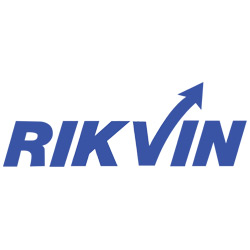 Singapore has always managed to maintain a stable economy in the midst of global economic fluctuations.
(PRWEB) September 23, 2011
The National University of Singapore (NUS) Business School's Master of Business Administration (MBA) programme has topped Forbes' list of MBA rankings for the first time. This achievement lays testament to the superior education that Singapore has to offer to employees, says leading company registration specialist Rikvin Singapore.
Long renowned for its hardworking, well-educated population, Singapore has traditionally placed heavy emphasis on educating and re-educating its workforce in order to meet changing demands in the international marketplace. Many multi-national companies have used it as a springboard in order to reach larger markets in Southeast Asia and East Asia.
The National University of Singapore's recent accolade as the best business school in Asia comes as no surprise to Satish Bakhda, Rikvin's Head of Operations.
"Singapore has always managed to maintain a stable economy in the midst of global economic fluctuations", he says, adding that Rikvin has recently seen a sharp rise in foreign employers setting up subsidiary branches and head offices in Singapore to take advantage of local management talent.
With their strategic positioning in the region, Singaporean employees also offer the best of both worlds to foreign companies by serving as a bridge between West and East. A bilingual educational policy has enabled most citizens to speak both English and their mother tongue, helping them gain footing in markets from China to India while remaining grounded in key business concepts.
Among top business schools outside the United States, NUS Business School's ranked fourth after London Business School in top spot, Manchester Business School and Spain's IESE Business School. China Europe International Business School (CEIBS) was placed fifth.
The Forbes rankings are based on the Return on Investment (ROI) achieved by the MBA class of 2006 through a survey of individual graduates. Professor Bernard Yeung, Dean of the NUS Business School, said the school is "greatly encouraged by the recognition from Forbes".
This vote of confidence in business acumen, accompanied by a taxation rate known to be among Asia Pacific's friendliest, simply goes to prove that Singapore's reputation as a business-friendly country is here to stay.
About Rikvin:
Rikvin offers business solutions for both local and foreign investors and entrepreneurs. The firm's specialties include company registration services, offshore company setup, incorporation and other related corporate services. Rikvin also provides professional services on accounting, taxation, immigration and application of Singapore work visa for foreign workers to work and relocate in Singapore. For enquires on local business compliance issues, visit our website at http://www.rikvin.com/.
Rikvin PTE LTD
20 Cecil Street, #14-01, Equity Plaza, Singapore 049705
Main Lines: (65) 6438 8887
###