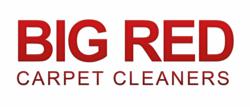 When it comes to carpet cleaning in Singapore, Big Red is the industry leader you can trust. We are professionally trained and accredited in international standards.
Singapore (PRWEB) October 23, 2012
A study entitled "Microorganisms in Carpet" released by Karen K. Leonas, Ph.D, Textile Science Professor at the University of Georgia, indicates that bacteria and allergens tend to dwell in carpets, especially in areas where high humidity prevails.
Singapore carpet cleaning specialist Big Red supports the findings, stating that dust, food particles, dirt, pollen, dust mites, germs, bacteria, and a host of other harmful contaminants can easily accumulate in carpet fibres, thus posing potential health risks to inhabitants.
Vacuuming, however, is insufficient to eliminate the allergens lodged in these carpets. To completely eliminate harmful contaminants and subsequently ensure a clean indoor environment, Big Red recommends regular professional carpet cleaning by specialists.
Furthermore, Himanshu Bakhda, Managing Director of Big Red, emphasizes the need to trust only accredited professionals.
"When it comes to carpet cleaning in Singapore, Big Red is the industry leader you can trust. We are professionally trained and accredited in international standards. In fact, we are South East Asia's first carpet cleaning company to have been certified by the US International Institute of Carpet & Upholstery Cleaning (IICUC) in 1987," he explained.
NO RESIDUE CARPET CLEANING
To eliminate harmful contaminants, most carpet cleaning systems have been found to leave certain chemical residues that cause carpets to re-soil quicker. Big Red, however, employs environmentally friendly, specially formulated cleaning formulae that reduce pollutants as well as ensure cleaner, chemical-free carpets.
"We use the most advanced methods and technologies to remove ingrained grime, dirt, and stubborn stains, while absolutely being gentle on the carpet fibres," Mr. Bakhda expounded. "The Big Red system not only removes abrasive dirt and soil, but also any unsightly spots caused by spilled drinks, chewing gum, carpet browning, oil, food spillage and certain dyes. We can remove all these from your carpet using safe and effective methods."
"Delivering these benefits with green and sustainable technologies helps improves your indoor environment while leaving a minimal environmental footprint," he added.
UNIQUE CARPET CLEANING SYSTEM
The Big Red cleaning system is designed to increase the life expectancy and appearance of carpets while eliminating embedded biological pollutants, particulates, and chemical residues.
As part of its after-care process, for example, Big Red includes the application of AEGIS Microbe shield treatment to prevent germs and spores from germinating, thus ensuring long-term mold protection and bacterial reduction. The AEGIS Microbe Shield not only effectively removes microorganisms; it remains effective for up to one year as well.
The combination of antimicrobial treatment bonded to carpet fibres plus Big Red's Proprietary cleaning methods results in durability and safety unmatched by other antimicrobials in the market today.
"We believe that there isn't one system that fits all. So, for every case, for each of our clients, we tailor specific solutions to achieve the desired results – cleaner carpets and a healthier indoor environment," he concluded.

About Big Red:
Big Red, established in 1986, is Singapore's leading carpet cleaning service provider. To date, Big Red has served over 4,000 clients throughout the city-state. It counts among its clientele such prestigious establishments as: Shangri-La Hotel, Regent Singapore, Swissotel, the Stamford, LVMH Fashion Limited, Singapore American School, UOB Bank Limited, Research In Motion (S) Pte Ltd, All Nippon Airways, and numerous others.
For more information about Singapore rug cleaning, carpet stain removal, or carpet disinfection, contact Big Red Carpet Cleaners at +65.6241.944, or visit their website: http://www.bigredcc.com.
Contact:
Big Red Carpet Cleaners Pte Ltd
Blk 3018, Bedok North Street 5,
#01-15, Eastlink Building,
Singapore 486132
Tel: +65 6241 9443
Facsimile: +65 6242 9042
Email: info(at)bigredcc(dot)com
Website: http://www.bigredcc.com