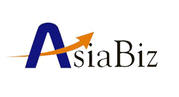 We wanted to provide a quick and easy access to information for the visitors to our site, so the focus was on navigational ease. So we have categorized the information and services based on the types of end-users.
Singapore (PRWEB) June 14, 2011
Asiabiz Services Pte Ltd, a Singapore company registration specialists, is pleased to announce the launch of its revamped website, with fresh looks and easy navigation features. The redesigned site packs a wealth of information on Singapore work visa application procedures and comprehensive information on the subjects of Singapore taxation, company compliance, immigration and business licenses.
The key change is the quick and easy navigation for the visitors, right from the Home Page. The information on Singapore company registration has been classified based on the types of potential visitors - Foreign Individuals, Foreign Companies and Singapore Residents.
Quick access to other useful information on Asiabiz services such as types of Singapore Business Structures, Industry Guide, Shelf Companies and Name Check saves the time of the end-users who are looking for swift access to information. It also offers Comparison information on Singapore Branch Office versus Subsidiary Company versus Representative Office for corporate entity considering their company setup options.
There has been enhancement to the Services & Fees and Form a Singapore Company Page as well. Asiabiz services have again been classified on the basis of types of end-users and the steps involved in various packages have been distinctly explained with the corresponding Fees.
The revamped site also features a more comprehensive general FAQ section as well as an FAQ section specific to every category of end-users. In these sections the potential questions and doubts of the end-users have been succinctly answered and clarified.
Other additions include a business Blog Page featuring the reviews and analysis of relevant news and regulatory changes by our subject matter experts. This will help visitors to gain an instant insight into experts' opinions on the impact of the latest developments on their business and business decisions.
Commenting on the launch of the revamped site Mr. Rikhil Bakhda, marketing director of Asiabiz says, "We wanted to provide a quick and easy access to information for the visitors to our site, so the focus was on navigational ease. So we have categorized the information and services based on the types of end-users. The information we have packed will keep the visitors engaged but also enable them to swiftly swift through it to get what they want almost instantly. Our contact number is featured prominently on top of every page and web contact feature is embedded in each of the service package we offer, thus we save one more click for the visitor in case they want to contact us instantly. We hope that new changes improve the visitors' experience and are sure that visitors will not fail to appreciate the overall clean uncluttered visual feel of the revamped site."
About Asiabizservices.com:
Asiabiz offers company incorporation for entrepreneurs worldwide. Establish since 1998, Asiabiz specialise in Singapore company incorporation, Singapore employment pass, Entrepass and related corporate services. For more information visit the company website at: http://www.asiabizservices.com/
###