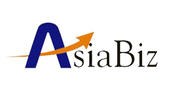 To remain competitive as an investment powerhouse and a talent hub in Asia, we must continue to aim for a balance between quality of life and cost of living.
Singapore (PRWEB) February 07, 2013
Singapore's Consumer Price Index (CPI) for general households rose by 4.1% in H2 2012 compared to the same period in the preceding year, according to data released by the Department of Statistics (SingStat) earlier this week.
Among all income groups, the bottom 20% of households experienced the biggest rise in inflation, with a recorded CPI of 4.8% across all items. Meanwhile, the CPI increased by 4.3% for the middle 60% of households, and 3.8% for the wealthiest 20%.
However, excluding imputed rentals on Owner-Occupied Accommodation (OOA), the poorest households experienced the least inflation, with a 2.8% CPI increase, compared to 3.2% for the middle income group and 3.6% for the highest income group. As accommodation costs take up the bulk of the CPI basket for low income households, any surge in imputed OOA rent has a greater impact on this particular income bracket.
For the whole of 2012, CPI soared by 4.6% for general households, with low income groups being hit the hardest with a 5.6% CPI increase. On the other hand, middle income households saw a 4.7% increase, whereas high income groups experienced a 4.2% increase.
The elevated CPI was attributed to price surges in private transport, food, as well as minor repairs and maintenance.
Commenting on the latest CPI data, Mr James Nuben, Head of Taxation at Singapore company formation consultancy AsiaBiz Services said, "In light of Singapore's ongoing economic restructuring, plus external pressure from volatile markets, among other factors, we can anticipate a steady increase in CPI throughout the year. As a result, the cost of living in Singapore is set to increase."
"Just recently, the Economist Intelligence Unit (EIU) ranked Singapore as the sixth most expensive city in the world, and the third in Asia. This does not bode well for investors seeking the incorporation of Singapore companies, or top-tier expatriates who wish to relocate here," he continued.
"As we continue to struggle with inflation, steps should be taken to insulate Singapore residents from its repercussions. We hope to see such measures in the upcoming national budget announcement, such as introducing higher wage increments for laborers, reducing public service costs, or introducing new tax incentives to drive down the cost of consumer goods, among others. To remain competitive as an investment powerhouse and a talent hub in Asia, we must continue to aim for a balance between quality of life and cost of living," he said in conclusion.
-END-
ABOUT ASIABIZ SERVICES
Asiabiz Services is a Singapore-based consultancy that offers business solutions for both local and foreign professionals, investors and entrepreneurs. Our areas of expertise include Singapore company registration, incorporation, offshore company setup, accounting, taxation and other related corporate services. Asiabiz Services also provides Singapore work visa and immigration services for foreign professionals wishing to relocate to Singapore.
120 Telok Ayer Street, Singapore 068589
Phone: +65 6303 4614
http://www.asiabizservices.com