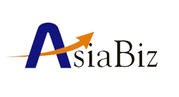 Although current conditions are rife with challenges, the rebound from flat growth is a strong indicator that prospects are indeed improving.
Singapore (PRWEB) February 18, 2013
Business conditions in Singapore improved in the last quarter of 2012, according to the latest BT-UniSIM Business Climate Survey, which polled a total of 161 firms. In line with this, the survey forecasts a GDP expansion of between 2.2% to 2.5% in Q1 2013, which is significantly higher than the 1.5% growth recorded in Q1 2012.
Analysis by Singapore company registration consultancy AsiaBiz Services indicates that the upswing can signal the beginning of stronger growth for the year following a challenging 2012. However, given the pervading global and domestic economic uncertainty, outlook should remain conservative, and focus should be given on sustaining the momentum.
Businesses More Upbeat
The study, published jointly by The Business Times of Singapore and the SIM University, revealed that business activities picked up in Q4 2012 vis-à-vis data from the preceding quarter.
The number of firms that reported a decline in sales remained unchanged from Q3 2012, indicating that lower sales did not spread to more firms in Q4 2012.
Additionally, the number of new orders improved across the board in Q4 2012. The net balance (i.e. the difference between positive and negative responses) for overall sales improved by 14 percentage points compared to Q3 2012.
Congruently, survey results indicate that businesses are more optimistic about their prospects. Among respondents, only 45% expect conditions to deteriorate, compared to 59% in the preceding quarter. Meanwhile, a total of 39% expect business conditions to remain the same; whereas 17% feel that their business prospects will get better as the year unfolds.
In general, contracting activities slowed down during the period, with business prospects increasing by 23 percentage points compared to the previous quarter.
Top Sectors
Construction emerged as the top performing sector in Q4 2012, followed by transport and communications in second place, and manufacturing rounding up the top three.
The construction industry registered the highest improvement in terms of sales and profits, while the transport and communications sector was the top performer in new orders and business prospects. Meanwhile, manufacturing recorded the highest growth in all four indicators; namely, sales, profits, new orders, and business prospects.
Looking Forward
Commenting on the survey, AsiaBiz Services Head of Taxation Mr. James Nuben said, "Based on advance estimates from the Ministry of Trade and Industry, Singapore's GDP expanded by 1.1% y-o-y in Q4 2012. Although modest, this is consistent with the results of the latest Business Climate Survey, which implies that things are picking up for Singapore businesses. Although current conditions are rife with challenges, the rebound from flat growth is a strong indicator that prospects are indeed improving."
"Our primary challenge now is to sustain the growth amid the volatility caused by current restructuring efforts as well as the external pressure from global markets. At a time when a number of local businesses are considering relocation, we need to build a stronger case for the incorporation of Singapore companies, and as such, sustaining our current economic momentum is imperative," he said in conclusion.
About Asiabiz Services
Asiabiz Services is a Singapore-based consultancy that offers business solutions for both local and foreign professionals, investors and entrepreneurs. Our areas of expertise include start a Singapore company, offshore company setup, accounting, taxation and other related corporate services. Asiabiz Services also provides Singapore work visa and immigration services for foreign professionals wishing to relocate to Singapore.
120 Telok Ayer Street, Singapore 068589
Phone: +65 6303 4614
http://www.asiabizservices.com