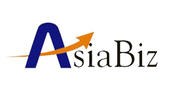 The WorkRight campaign is particularly significant at a time when domestic firms are feeling the brunt of manpower shortages.
Singapore (PRWEB) January 15, 2013
Singapore's Ministry of Manpower (MOM), in conjunction with the Central Provident Fund (CPF) Board, has launched a campaign known as the WorkRight initiative to protect basic employee rights.
The campaign aims to enforce compliance with the CPF Act and Employment Act (EA) to protect vulnerable groups such as low-wage and senior workers. It has a two-pronged approach covering education and enforcement – i.e. to educate workers about their rights and to impose the legal obligations of employers.
According to the MOM, some of the focal points of the WorkRight campaign include CPF contributions, timely payment of salary, overtime pay, granting of paid annual and medical leave, adherence to standard working hours, and other such provisions as outlined in the Employment Act (EA).
In addition, the campaign encourages abused workers to come forward and report their errant employers under the assurance of strict confidentiality. While compliant employers are granted certain concessions, violators will conversely incur harsh penalties under the more punitive EA structure.
For example, if an employer hires a senior citizen at S$4,000 per month, the employer is entitled to a Special Employment Credit (SEC) worth 8% of the employee's monthly wage. However, if the employer deducts a worker's share of CPF contributions without submitting the contributions to the CPF Board, he can be fined for up to S$10,000 and/or imprisoned for up to 7 years.
"I think the WorkRight campaign is an excellent initiative. I commend the MOM for its continued efforts to impose fair employment practices and ensure a harmonious employee-employer relationship," commented Mr James Nuben, Head of Taxation at Singapore company setup consultancy AsiaBiz Services. "We at AsiaBiz support the WorkRight campaign, and we will do our part to comply with existing regulations."
In conclusion, he said, "Long-time employers as well as new entrepreneurs seeking Singapore company registration must take heed of the Ministry of Manpower's compliance requirements. The WorkRight campaign is particularly significant at a time when domestic firms are feeling the brunt of manpower shortages. As such, steps must be taken to increase staff retention even as we move towards productivity-led growth, and upholding the rights of our employees is a basic yet integral step in the process."
About Asiabiz Services
Asiabiz Services is a Singapore-based consultancy that offers business solutions for both local and foreign professionals, investors and entrepreneurs. Our areas of expertise include Singapore company formation, incorporation, offshore company setup, accounting, taxation and other related corporate services. Asiabiz Services also provides Singapore work visa and immigration services for foreign professionals wishing to relocate to Singapore.
120 Telok Ayer Street, Singapore 068589
Phone: +65 6303 4614
http://www.asiabizservices.com