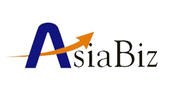 Innovation and productivity have always been focal points for driving the economy, and attracting the world's top talent is a step in this direction.
Singapore (PRWEB) November 13, 2012
Singapore emerged as the top destination for expatriates in the 2012 "Expat Explorer," a global expat survey published by international bank HSBC.
According to Singapore company incorporation consultancy AsiaBiz Services, the survey results reflect Singapore's rising popularity among gold collar professionals from all over the globe, making the city-state a premium hub for the globe's top talent.
Collating insights from more than 5,000 expats from around the world, the "Expat Explorer" ranked nearly 100 countries on various criteria across three key indicators: economics, experience and raising a family.
Among the major economies surveyed, Singapore was ranked number one globally in terms of expat economics. One of the key findings is that Singapore has the largest proportion of wealthy expats in any country.
A total of 72% of expats moved to the Lion City for financial gain, while 70% relocated here in pursuit of job opportunities. Congruently, a total of 74% of expats have reported an improvement in financial status, while 80% of respondents affirmed an increase in disposal income after relocation.
Moreover, approximately 54% of Singapore-based expats reportedly earn more than US$200,000 per annum, a staggering percentage compared to the 7% global survey average.
In terms of expat experience, Singapore was ranked 4th overall, just slightly behind the Cayman Islands, Thailand and Spain. Overall, most expats view Singapore as a good place to live, with 76% reporting an improvement in their quality of life after relocation. Those surveyed commended the city-state's world class infrastructure, reporting an improvement in their accommodation (48%) and daily commute (57%) upon relocation.
Commenting on the survey, Mr. James Nuben, Head of Taxation at AsiaBiz Services, said, "Singapore is rapidly becoming the most preferred expat destination not only in Asia, but in the world. Offering a myriad of job opportunities and diverse financial prospects, our city-state is indeed ripe with promise."
"Innovation and productivity have always been focal points for driving the economy, and attracting the world's top talent is a step in this direction. Our ability to attract gold collar professionals will allow us to further enhance the quality of our workforce, and this in turn puts us in good stead to attract more investors to form a Singapore company. The bottomline, of course, is a more vibrant economy," he concluded.

ABOUT ASIABIZ SERVICES
Asiabiz Services is a Singapore-based consultancy that offers business solutions for both local and foreign professionals, investors and entrepreneurs. Our areas of expertise include Singapore company registration, incorporation, offshore company setup, accounting, taxation and other related corporate services. Asiabiz Services also provides Singapore work visa and immigration services for foreign professionals wishing to relocate to Singapore.
120 Telok Ayer Street, Singapore 068589
Phone: +65 6303 4614
http://www.asiabizservices.com