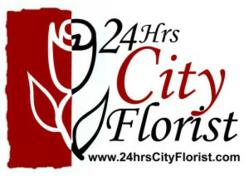 Say it with flowers at any hour.
Singapore (PRWEB) July 01, 2012
There are shops which operate 24 hours, but rarely do you find a florist that operates 24 hours. Would people want to buy flowers in the middle of the night? It certainly seems so. 24Hrs City Florist is located at 161 Lavender Street in central Singapore and has been in operation since 2004. They offer fresh cut floral arrangements and gifts at any hour of the day, even into the wee hours of the night.
Give them a call at 3am and hear an actual person ready to assist. Visit the store at 2am to discover a florist ready to attend to your needs.
Who are the people that will buy flowers in the middle of the night? As it turns out, there are many who do not conform to the normal sleeping patterns. Late night diners and those who patronize the night clubs and pubs make up the majority of their customers. Forgotten birthdays, anniversaries and apologies are among the common reasons people buy flowers at night and the occasional request for the all-important bridal bouquet for weddings the next morning.
Their online web store at http://www.24hrscityflorist.com is as impressive and as unique as their offline services. The pages of the online store are very well laid out and user friendly easy to find quick search buttons cater particularly to today's internet users, particularly those who just want to quickly purchase the product, checkout and pay. The website has an hourly count-down daily deals like the ones seen in Groupon, a feature no other online florists have thus far. All the products in their web store are conceptualized, designed and crafted by their in-house florists. The original products are beautifully arranged and the product photographs are attractively taken too.
24Hrs City Florist is not your average neighbourhood florist, they provide flower delivery to over 80 countries across the globe through their partner florists internationally. Within Singapore, this florist offers flower delivery to anywhere in Singapore and at any time – literary 24 hours. What's more unique is that this florist opens throughout the year, including Sundays and public holidays. And to add to their service arsenal, this florist provides same delivery for orders made before 8pm while other local flower shops provide same day delivery for orders made by 5pm at the very latest.
True to its name, 24hrs city florist is probably the only Singapore florist that provides 24 hours florist services around the clock. Their unique blend of services has given themselves a real niche – offering fresh cut flowers around the clock in this increasing affluence island nation of Singapore.