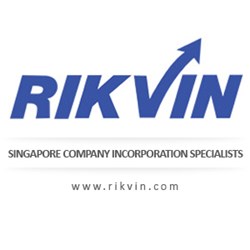 A holding company in a trusted jurisdiction such as Singapore not only lends credibility, but provides many benefits for US companies with investments in Asia, and particularly in India.
Singapore (PRWEB) May 08, 2013
According to the International Monetary Fund (IMF), India will see GDP growth of around 7.7% per annum until 2017. In light of this forecast, Singapore company formation specialist Rikvin has today published a guide titled "Why the Singapore Holding Company is the Best Vehicle for Investments." The guide expounds on the benefits that US companies can reap by using the Singapore holding company as a vehicle for their investments in Asia Pacific and especially for their investments in India.
Commenting on the guide, Mr. Satish Bakhda, Head of Operations at Rikvin said, "In light of this year's economic outlook, many multinational companies will continue to look for ways to minimize outflows by keeping operations lean and reducing tax payments where possible. Choosing a business- and tax-friendly jurisdiction can prove to be rewarding for firms with an international presence."
"A holding company in a trusted jurisdiction such as Singapore not only lends credibility, but provides many benefits for US companies with investments in Asia, and particularly in India. From Singapore, they are able to centrally manage and have a birds' eye view of their subsidiaries' finances, shares and dividends. In the long run, the group could potentially save significantly in tax payments," he added.
SINGAPORE, A PREFERRED HOLDING COMPANY JURISDICTION
Analysis by Rikvin shows that investing in an Indian company through a Singapore holding company offers various advantages for US firms. The structure helps in pooling offshore investments and also helps in globalization or restructuring of a company at a later stage. In addition, Singapore is regarded as a legitimate holding company jurisdiction. The Inland Revenue Authority (IRAS) of Singapore is vigilant of fraudulent activities and thoroughly reviews the commercial substance of holding companies.
STRONG US-SINGAPORE RELATIONS
Further analysis by Rikvin shows that Singapore and the US have shared a strong bilateral relationship that was further enhanced with the signing of the US–Singapore Free Trade Agreement (USSFTA) on January 2004. The FTA not only enhanced the trading volumes between the countries but also amped Singapore's traction as an investment destination.
Singapore has to date a comprehensive network of 20 FTAs with 26 trading partners as well as 69 comprehensive Avoidance of Double Tax Agreements (DTAs). These agreements not only pave the way for uninterrupted movement of business personnel and goods; they also extend tax privileges such as doing away with erroneous double taxation across borders.
After Canada and Australia, Singapore is now the third largest recipient of US foreign direct investment (FDI) in the Asia Pacific region. Singapore attracts over $116 billion of cumulative FDI from the US, and over 1,500 US companies operate in the city-state. With increasing economic engagements in the region, the role of Singapore to the US has been growing in importance.
"As such, investors and enterprises from the US will find Singapore an ideal location to hub and spoke their investments in the region. US companies targeting India will benefit by establishing a holding company in Singapore, with which India has strong bilateral and economic ties. We anticipate that more firms will set up Singapore holding companies as they plan their growth in Asia," affirmed Mr. Bakhda.
To read the guide, please visit http://www.rikvin.com/learn/singapore-holding-companies-invest/.

ABOUT RIKVIN:
Established in 1998, Rikvin has since partnered with thousands of investors, entrepreneurs and professionals in their pursuit to access business opportunities overseas. Rikvin's areas of expertise include company incorporation, accounting, taxation and other related corporate services. Rikvin is also a licensed employment agency with the Ministry of Manpower (MOM) and offers a full spectrum of Singapore work visa services for foreign professionals who wish to relocate to Singapore.
The Rikvin app is now available on iTunes and Google Play. Download it today!
20 Cecil Street, #14-01, Equity Plaza, Singapore 049705
+656-320-1888
http://www.rikvin.com