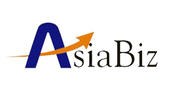 The challenge for domestic firms is attracting quality talent while developing an employee retention program to prevent high turnovers.
Singapore (PRWEB) November 27, 2012
According to a recent survey published by Towers Watson, a global professional services firm, salaries in the Asia Pacific are projected to increase by about 2.3% to 12% in 2013. Singapore employers, in particular, are anticipated to increase wages by at least 4.5%, compared to 4.3% this year. The average salary growth is projected amid a generally positive business outlook among companies in the region.
For Singapore incorporation consultancy AsiaBiz Services, the significance of Singapore's projected salary growth is two-fold. On one hand, higher salaries are a positive indicator of a robust economy that offers opportunities for professional and personal financial growth. On the other side of the spectrum, however, current conditions in the Southeast Asian city-state may accelerate wage inflation.
"With more stringent Singapore work pass regulations in place, we face an increasingly tight labor market. This is on top of a steady unemployment rate of 2%," says Mr. James Nuben, Head of Taxation at AsiaBiz Services.
"Although Singapore remains a prime destination for gold-collar expatriates from around the world, the more rigid Singapore work visa framework serves as a major obstacle for companies to access qualified foreign workers. As a result, employers may be compelled to hike up wages to attract qualified manpower. The challenge for domestic firms is attracting quality talent while developing an employee retention program to prevent high turnovers," he added.
Commenting further, he said, "As the financial epicenter of the region, we must continue to be the leading destination for entrepreneurs seeking Singapore company formation. Escalating manpower costs, however, may initially repel potential investors. There is therefore an urgent need to control and prevent further wage inflation. Perhaps a more strategic foreign worker policy is a step in this direction."
Meanwhile, the survey revealed that business outlook in the Asia Pacific region has improved substantially over the past six months. Approximately 65% of respondents expect their businesses to improve further by the end of 2012. Similarly, an overwhelming 91% of respondents indicated that they will be hiring new employees within the next 12 months.
Entitled "2012 Third Quarter Asia Pacific Salary Budget Planning Survey", the survey was conducted between August and September 2012 and assessed 13 markets throughout the Asia Pacific region. More than 500 responses were collated from companies across a range of industries, including financial services, chemicals, automotive, pharmaceuticals, consumer goods, and retail.
-END-
About Asiabiz Services
Asiabiz Services is a Singapore-based consultancy that offers business solutions for both local and foreign professionals, investors and entrepreneurs. Our areas of expertise include Singapore company registration, incorporation, offshore company setup, accounting, taxation and other related corporate services. Asiabiz Services also provides Singapore e-pass and immigration services for foreign professionals wishing to relocate to Singapore.
120 Telok Ayer Street, Singapore 068589
Phone: +65 6303 4614
http://www.asiabizservices.com