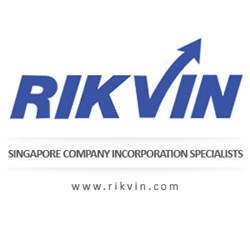 Investors see Singapore as a young nation with promise and hunger for success. This adds to the Singapore brand mindshare, compelling corporations to sink their roots deeper into the Republic.
Singapore (PRWEB) January 31, 2013
Data from the recently released "Year 2012 in Review" report by the Singapore Economic Development Board (EDB) shows that investors are still confident in the city-state and in spite of global and domestic economic challenges last year.
According to the report, Singapore attracted better than expected Fixed Asset Investments (FAI) and surpassed its Expected Value-Added Per Annum (VA) 2012 forecasts. FAI, which represent capital investments in facilities, equipment and machinery, registered S$16 billion, exceeding a S$13 - 15 billion forecast. VA registered S$20.3 billion, excelling the S$15 - 17 billion forecast.
According to EDB, last year's stellar FAI was in part due to significant investments from the electronics, energy and chemicals industries. Research by Singapore company registration specialist Rikvin shows that in 2012, Toshiba opened its first water treatment research centre outside of Japan in Singapore's WaterHub. In addition, Qualcomm and Greatbatch established R&D centers while Infineum, Novartis and Lanxess invested in plants each worth US$150 - US$500 million.
In the areas of total business expenditure per annum (TBE) and creation of new skilled jobs however, Singapore modestly met its expectations. According to EDB, TBE in 2012 was recorded at S$6.2 billion, falling into the lower end of the S$6 – 7.5 billion forecast bracket. In addition, 18,600 skilled (Professional, Manager, Executive, Technician and Skilled Production Craftsman) jobs were created, narrowly meeting the 18,000 – 21,000 forecast range.
Providing her comments, Ms. Christine Lim, General Manager of Rikvin, said, "Through our conversations with entrepreneurs and clients from all over, we understand that investors recognize Singapore as a strategic base from which they can expand their growth in Asia. They appreciate factors such as its sophisticated infrastructure, logistics efficiency, air connectivity, high degree of personal safety, strong intellectual property regulations as well as legal foundation."
"They also see Singapore as a young nation with promise and hunger for success. After all, it has miraculously turned itself into an economic powerhouse in a span of under 50 years. Altogether, this adds to the Singapore brand mindshare, compelling many a discerning entrepreneur to proceed to either form a Singapore company or corporations to sink their roots deeper into the Republic."
"So, it is not entirely surprising to see that amid global geopolitical uncertainties, and in spite of the Singapore work visa policy refinements and ongoing economic restructuring, Singapore was still able to attract large-scale fixed asset investments last year. Such investments are indicative of the confidence that companies and investors have in Singapore," Ms. Lim affirmed.
In 2013, the EDB anticipates the creation of 19,000 - 22,000 new skilled jobs. However, it has given a lower forecast for FAI, TBE and VA in view of prevailing economic uncertainty.
About Rikvin:
Established in 1998, Rikvin has since partnered with thousands of investors, entrepreneurs and professionals in their pursuit to access business opportunities overseas. Rikvin's areas of expertise include company incorporation, offshore company setup, accounting, taxation and other related corporate services. Rikvin is also a licensed employment agency with the Ministry of Manpower (MOM) and offers a full spectrum of work pass services for foreign professionals who wish to relocate to Singapore.
20 Cecil Street, #14-01, Equity Plaza, Singapore 049705
+65 6320 1888
http://www.rikvin.com