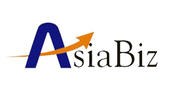 The role of ICT in our economy is especially more pronounced during these times of economic restructuring, as Singapore-incorporated firms attempt to shift towards productivity-led growth.
Singapore (PRWEB) April 12, 2013
Among 144 economies, Singapore ranked second for its effective use of information technology to boost growth and competitiveness. This is according to the recently released "Global Information Technology Report 2013," published jointly by the World Economic Forum and international business school INSEAD.
Analysis from Singapore company registration consultancy AsiaBiz Services reveals that Singapore's top 2 ranking is consistent with the city-state's current efforts to improve efficiency gains through ICT, and ultimately achieve productivity-led growth.
NETWORKED READINESS INDEX
Focusing on the theme "Growth and Jobs in a Hyperconnected World," the 12th annual report measured an economy's ability to bolster progress through harnessing advances in information and communication technologies (ICTs). At the core of the report is the Networked Readiness Index (NRI), which ranked global economies according to their capacity to maximize the opportunities offered in the age of ICT.
Garnering a total score of 5.96 on the NRI, Singapore was ranked highly across a broad range of key indicators in 10 major pillars: (1) political and regulatory environment; (2) business and innovation environment; (3) infrastructure and digital content; (4) affordability; (5) workforce skills; (6) individual usage; (7) business usage; (8) government usage; (9) economic impacts and (10) social impacts.
In particular, the city-state earned high points for its pro-business regulatory framework, extensive connectivity, high adult literacy rate, mobile phone subscriptions, venture capital availability, patent applications, government e-services, quality of education system, and highly skilled workforce, among others.
In global rankings, Singapore maintained its number 2 spot, trailing behind current frontrunner Finland by a marginal 0.02 point. Sweden, last year's number one, dropped to the number 3 spot in the 2013 report. Meanwhile, the Netherlands (4th), Norway (5th), Switzerland (6th), the United Kingdom (7th), Denmark (8th), the United States (9th), and Taiwan (10th) complete the top 10.
TOWARDS QUALITY GROWTH
Commenting on the report, Mr. James Nuben, AsiaBiz Services Head of Taxation, said, "Singapore has always been at the forefront of maximizing opportunities in ICT to foster quality growth. Over the years, Singapore's ICT use has produced widespread economic and social benefits."
"Moreover, Singapore has been consistent not only in improving public access to ICT, but also in promoting entrepreneurship and creating ideal conditions for innovation. Recent changes to the Singapore EntrePass framework, for example, require that to start a Singapore company, an entrepreneur must have R&D involvement or hold a licensed intellectual property (IP) product, among other additional qualifications. This, plus other measures, aligns with current efforts to increase Singapore's overall productivity levels," he added.
In conclusion, Mr. Nuben said, "The role of ICT in our economy is especially more pronounced during these times of economic restructuring, as Singapore-incorporated firms attempt to shift towards productivity-led growth. Needless to say, digitization, and ICT in general, plays a pivotal role in this major transition."
-END-
ABOUT ASIABIZ SERVICES
Asiabiz Services is a Singapore-based consultancy that offers business solutions for both local and foreign professionals, investors and entrepreneurs. Our areas of expertise include Singapore company incorporation, offshore company setup, accounting, taxation and other related corporate services. Asiabiz Services also provides Singapore work visa and immigration services for foreign professionals wishing to relocate to Singapore.