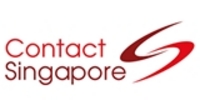 Singapore (PRWEB) August 3, 2009
Singapore recently launched the Singapore Media Fusion Plan (SMFP) to further develop the media landscape and position itself as a hub for New Asia media. This national media blueprint will inject an additional S$230 million to the development of the industry, on top of the $500 million already committed to interactive and digital media R&D.
The SMFP encompasses initiatives to strengthen the sector, drive the creation of content and services for a global audience, and develop world-class talent to support the burgeoning media industry in Singapore. It aims to advance Singapore's media sector by establishing a conducive environment for media business; leveraging R&D to move up the digital media value chain; and engaging international partners and audiences.
Recently, Singapore also launched an integrated service apartment development targeted specifically at infocomm and media professionals. The 50-unit development is located at Fusionopolis, a 200-hectare hub for the infocomm and media, science and engineering industries, and is the first integrated residence designed to complement the lifestyle of personnel involved in those industries.
This unique development aligns with the SMFP and aims to attract a critical mass of global talent to support this burgeoning industry that is expected to generate 10,000 jobs new jobs and S$10 billion worth of value added to the Singapore economy by 2015.
About Contact Singapore
Contact Singapore is an alliance of the Singapore Economic Development Board and Ministry of Manpower. It aims to attract global talent to work, invest and live in Singapore.
With offices in Asia Pacific, Europe and North America, Contact Singapore is the one-stop centre for those who wish to pursue a rewarding career in Singapore, as well as business leaders and entrepreneurs who are keen to invest in or initiate new business activities here. Contact Singapore actively links Singapore-based employers with global talent and provides updates on career opportunities and industry developments in Singapore. We work with private sector partners to facilitate the interests of potential individual investors in Singapore.
For more information on working, investing and living in Singapore, please visit http://www.contactsingapore.sg.
###