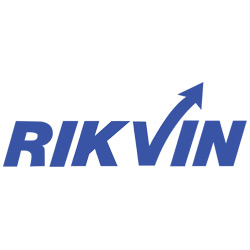 Regional companies and individuals foraying into India and Indian companies capitalizing on the republic's hub status in the region will find that the DTAA makes Singapore an ideal business location.
(PRWEB) September 13, 2011
His comment follows the recent report released in the Indian parliament relating to the Indian foreign investments and recent amendments made to the DTAA between Singapore and India.
According to the latest figures released by the Indian Finance Minister Mr. Pranab Mukherjee, in the Indian Parliament, Singapore was the third popular destination for Indian Investments in the first quarter of 2011-12. It took the third place with USD 157.31 million. Mauritius with USD 548.54 million was the top destination, followed by the US with USD 185 million. The overseas investments include those made by companies, trusts, registered partnership firms and proprietary concerns into their joint ventures and wholly-owned subsidiaries.
Singapore and India signed an Avoidance of Double Taxation Agreement (DTAA) in 1994, which was revised further with the signing of the Comprehensive Economic Cooperation Agreement in 2005. There has been a rush in investment flows between both the countries after the implementation of DTAA and more Indian origin companies have been incorporated in Singapore.
Key provisions of the DTAA are
1. Capital gains are taxable only in the country of residence of the seller, subject to certain conditions relating proof of commercial substance
2. Withholding tax on the payments towards royalties/technical services/management services is 10% which is otherwise 15% for non treaty countries
3. Withholding tax on interest and dividend earnings is 10%-15%, which is otherwise 20.9% for non-treaty countries. This facilitates structuring of investments in the forms of loans and debentures.
Investments in Singapore are largely directed towards service sector such as IT and construction. It is estimated that there are over 4000 Indian origin companies in Singapore, Indian commerce and trade observers see the number of Indian companies in Singapore increasing to 6,000 over the next two to three years. According to an EDB Singapore report, Indian companies are the largest foreign business community in Singapore.
It could be recalled that in May this year while launching Tata Communications' international headquarters in Singapore, the Senior Minister of State for Trade and Industry, Mr. S. Iswaran hinted on plans to woo Indian SMEs to setup shop in Singapore.
"We already have large companies from India coming to Singapore and using the island state for regional business. The next step really is how this can cascade down to the larger pool of mid-size companies," he said.
DTAA not only benefit Singapore based Indian companies with cross border commercial activities but other international companies are also tapping on the DTAA by incorporating Singapore companies. India is a fast growing economy with abundant opportunity in all sectors ranging from agriculture to bio-medical, therefore international and regional investors and enterprises incorporate Singapore subsidiaries to leverage on the provisions of the DTAA. For instance, capital gains are taxed only in the country of residence according to the DTAA, accordingly a Singapore incorporated company gaining profits through alienation of shares in an Indian company, is exempted from Indian tax liability and are, as per the DTAA provision, to be subjected to taxes in the jurisdiction in which it is resident, however Singapore does not tax capital gains therefore its gains from sale of shares is totally tax free. Such benefits of DTA make Singapore uniquely attractive for Indian and foreign companies.
Commenting on the growing attractiveness for Indian investments in Singapore Satish Bakhda says "Singapore's trusted environment, tax efficiency, connectivity to the region and cultural similarities make it an ideal location for Indian companies to establish a base for their regional engagements. The DTAA provides a definite edge to the companies setting up Singapore subsidiaries. Regional companies and individuals foraying into India and Indian companies capitalizing on the republic's hub status in the region will find that the DTAA makes Singapore an ideal business location."
About Rikvin:
Rikvin offers business solutions for both local and foreign investors and entrepreneurs. The firm's specialties include company registration services, offshore company setup, incorporation and other related corporate services. Rikvin also provides professional services on accounting, taxation, immigration and application of Singapore work pass for foreign workers to work and relocate in Singapore. For other enquiries on setting up a business in Singapore, visit our website at http://www.rikvin.com/.
Rikvin PTE LTD
20 Cecil Street, #14-01, Equity Plaza, Singapore 049705
Main Lines : (65) 6438 8887
###