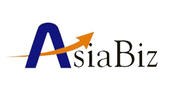 This growth is expected to continue in succeeding years.
(PRWEB) August 13, 2012
According to Chew Men Leong, CEO of the Public Utility Board (PUB), Singapore's national water agency, Singapore is set to meet its water requirements independent of supply imports.
It can be recalled that the city-state's century-long supply agreement with Malaysia will expire in 2016. Ahead of the contract expiration, the PUB executive has revealed that Singapore is on target to achieve water sustainability.
Expounding on the PUB's aggressive sustainability agenda, Mr. Chew said that Singapore now independently supplies a major percentage of its daily 456 million gallons usage.
A whopping 40% is now sourced from local desalination and recycling plants throughout the city-state. Another 10% comes from the Marina Barrage, a 2-year-old dam that holds water from Marina Bay and Singapore River. Singapore's extensive network of reservoirs and Malaysian imports contribute the rest.
In previous decades, Singapore had been almost entirely dependent on Malaysia for its water supply. Seeking to establish a self-sufficient system, the country's water agency invested between S$600 million and S$800 million per annum since 2006 on new technologies and alternative sources.
The PUB's stance has created an aggressive water engineering and technology presence in Singapore, which has attracted such global giants as Siemens AG and General Electric Co, and created local water companies like Hyflux Ltd.
Mr. James Nuben, Head of Tax Division at Asiabiz Services, a Singapore company registration consultancy, said, "The PUB's efforts are indeed laudable. Its success in water sustainability has yielded success in other areas as well, such as in generating a plethora of new jobs and attracting more investors to form a Singapore company amid the water technology boom."
PUB has revealed that since 2006, the total of water companies has doubled to 100 in Singapore. Subsequently, the industry has generated over 11,000 new jobs.
"This growth is expected to continue in succeeding years," shared Mr. Nuben. "As we move towards water sustainability, we expect greater things from the PUB and more opportunities for the water industry as a whole."
ABOUT ASIABIZ SERVICES
Asiabiz Services is a Singapore-based consultancy that offers business solutions for both local and foreign professionals, investors and entrepreneurs. Our areas of expertise include Singapore company registration, incorporation, offshore company setup, accounting, taxation and other related corporate services. Asiabiz Services also provides work visa and immigration services for foreign professionals wishing to relocate to Singapore.
120 Telok Ayer Street, Singapore 068589
Phone: +65 6303 4614
http://www.asiabizservices.com/