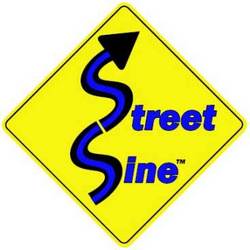 Singapore is a logical market in which to launch a quant-driven, real estate exchange
(PRWEB) September 8, 2008
StreetSine has launched a Singapore property exchange that targets local nationals, expatriates, and overseas investors who buy and sell property in Singapore (http://www.streetsine.com).
The exchange provides listings, historical transaction data, comparables, price trends, and other macro-data related to residential property in Singapore. In addition, it features an innovative platform called MyOrganizer on which buyer meets seller.
The Site differentiates itself from traditional real estate websites in three important ways.
First, it is research-driven. It provides buyers and sellers with street-level information that was previously inaccessible to the public.
Second, the Site functions like a desktop application and requires no page refreshing. This feature allows users to organize large quantities of data, quickly and efficiently.
Third, it is shifting the paradigm for how real estate information is transacted on the Internet. A majority of the Site's revenue comes from leads generated to the seller as opposed to traditional placement fees.
MyOrganizer, which has an international patent pending, allows sellers to pay-for-performance and reduce their upfront marketing costs. Using MyOrganizer, the buyer contacts the seller via a free SMS; information is exchanged between the buyer and the seller; and the seller pays a fee for that service.
The genesis of the idea for the company came when Jeremy Lee, a Singaporean software engineer and entrepreneur, and some American investors found each other, by serendipity, on the Internet. They discovered that they shared a common vision and that is to bring transparency to Singapore property and make it accessible to buyers and sellers, alike.
"Singapore is a logical market in which to launch a quant-driven, real estate exchange," said Lee. "On the supply side of information, housing here is new, modern and somewhat alike. It can be quantified. In addition, the government has created a transparent regulatory environment that makes it possible to collect, analyze, and map thousands of data points on Singapore property into a succinct and organized information exchange. On the demand side, there is tremendous need for housing data by overseas investors. A large portion of property investment in Singapore comes from neighboring countries. In addition, we are a regional hub for Asia, so there are many expatriates living here who are in search of rentals and other home-related information."
Lee does not believe that this type of information exchange would work in all markets, but he does see applicability in some other international cities.
"The US real estate market, for example, is too large and diverse for this model to work on the country level, like it does in Singapore. But it could work in selected international hubs like New York, Dubai, Hong Kong, or London."
###