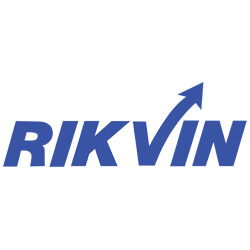 The Singapore Tax factsheet released by Rikvin is a ready reckoner for businesses located in Singapore as well as for companies and entrepreneurs contemplating Singapore company incorporation.
Singapore (PRWEB) May 19, 2011
Rikvin Pte Ltd, a Singapore company registration specialist has released "Singapore Tax Report - 2011 FactSheet. The report is a detailed analysis of Singapore's Tax regime at both the corporate and individual level. It also explains the impact of the changes made during Budget 2011. Though the headline tax rates were not changed during the budget, significant one-off rebates or cash grants were allowed for both companies as well as individuals to breeze through the tough post recessionary challenges.
The report examines the various aspects of Singapore's tax regime – the strongest pull factor for international businesses that setup shop here. Singapore's policy towards taxation is very simple and straightforward - contrary to the adage "the bigger the better" the city state has one of the lowest tax rates in the region. Companies are charged from 0%-17% while individuals are charged progressively from 0%-20%. By keeping the taxes low and by offering more incentive and tax rebates, that substantially reduces the effective tax rates.
Given the system's simplicity, transparency and low compliance cost, tax payers find no reason to dodge the system. More than enforcing deterrence measure the city state has successfully ensured compliance by keeping the rates low. Singapore in spite of the low tax rates is not considered a tax haven and has endorsed the Organisation for Economic Co-operation and Development (OECD) Standard for the effective exchange of information, therefore considered a responsible low tax jurisdiction.
Mr. Satish Bakhda, of Rikvin says "The Singapore Tax rates factsheet released by Rikvin is a ready reckoner for businesses located in Singapore as well as for companies and entrepreneurs contemplating Singapore company incorporation. The low and uncomplicated tax regime of Singapore is definitely competitive and while the inclusive growth policy of Singapore benefits enterprises both large and small, it has powerful traction on international companies targeting the Asian growth markets. The low tax rates, attracts foreign companies to use Singapore as a launch pad into Asia and its strategic geographic location and cultural affinity further aid the companies in this process. We believe that Rikvin's Tax Report will give a clear overview of the taxation regime in Singapore. Further the report reveals that Singapore remains friendly amidst taxing economic challenges"
###