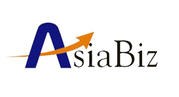 From a tourism standpoint, a busy Changi Airport is indicative of high visitor demand. If this upswing is sustained, we can look forward to a strong showing from the tourism sector this year.
Singapore (PRWEB) February 04, 2013
Singapore's Changi Airport, the world's most awarded airport, has reached an all-time passenger traffic high in 2012.
For the first time in its 31-year history, Changi crossed the 50 million passenger mark last year, welcoming a total of 51.2 million transit passengers from all regions across the globe.
According to Singapore company registration consultancy AsiaBiz Services, this milestone aligns with the government's strategic thrust to bolster the tourism industry, a key sector in the city-state's economy.
Commenting further, AsiaBiz's Head of Taxation Mr James Nuben said, "From a tourism standpoint, a busy Changi Airport is indicative of high visitor demand. If this upswing is sustained, we can look forward to a strong showing from the tourism sector this year."
2012, the Busiest Year for Changi
Total passenger traffic for 2012 increased by 10% compared to the preceding year. In December 2012 alone, the airport registered 4.92 million passengers, recording a year-on-year growth of 8.6%. On 22 December, Changi registered its highest passenger movement to date, with a total of 180,400 passengers within a 24-hour period.
Overall, traffic from all regions increased significantly. In spite of a weak Eurozone market, travel demand from Europe increased by 7.5%. The airport also enjoyed continued visitor growth from neighbouring Asia Pacific regions, namely South Asia (12.4%), Northeast Asia (9.9%), Southeast Asia (9.7%), and Southwest Pacific (9.4%).
Meanwhile, Changi's busiest routes include Jakarta, Hong Kong, Bangkok, Kuala Lumpur and Manila. Among the top 5, Bangkok and Tokyo registered the highest increase in passenger volume, with a 10% growth vis-à-vis 2011.
In addition, the international port saw a surge in traffic to and from gateway hubs, particularly Beijing, Frankfurt and Guangzhou. Further, Changi recorded an increase in its connectivity to secondary cities, such as Australia's Gold Coast, Paro in Bhutan, and Taiyuan in China, among others.
Focus On Tourism
Earlier this year, Second Trade and Industry Minister S Iswaran announced plans to implement a more aggressive tourism strategy to increase tourism receipts. He cited three "C's" – content, clients and connectivity – as focal points of the city-state's tourism programs.
Changi Airport, which received a total of 30 awards in 2012, including the Business Traveller's "Best Airport in the World" accolade for the 25th year in a row, is a major component of Singapore's "connectivity" factor. A major hub in Asia, Changi continues to position Singapore as a gateway for international visitors in the region.
"With a world class airport like Changi, we are well placed to become a premier global tourism destination in the foreseeable future," remarked Mr Nuben. "Consequently, we are well placed to intensify efforts to increase visitor demand, and translate this into tangible receipts for the industry as well as its related sectors."
"A robust tourism industry has a substantial financial impact. There is significant potential for the industry as a whole. It's a ripple effect of growth opportunities upon growth opportunities. A thriving tourism industry will open doors to new jobs, new prospects for the incorporation of Singapore companies, and even amplify demand in complementary sectors. Indeed, in terms of economic impact, I cannot underscore this point well enough – that tourism is a major economic force that must be developed to its full potential," he said in conclusion.
About Asiabiz Services
Asiabiz Services is a Singapore-based consultancy that offers business solutions for both local and foreign professionals, investors and entrepreneurs. Our areas of expertise include setup a Singapore company, incorporation, offshore company setup, accounting, taxation and other related corporate services. Asiabiz Services also provides Singapore work visa and immigration services for foreign professionals wishing to relocate to Singapore.
120 Telok Ayer Street, Singapore 068589
Phone: +65 6303 4614
http://www.asiabizservices.com