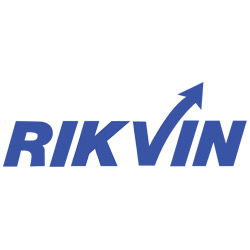 It is imperative for an employer to select the best type of work passes for their type of industry and employees needed.
(PRWEB) September 16, 2011
With a historically low unemployment rate of 2.1%, local employers are turning to alternate sources of labour in an economically vibrant local market. This will most likely translate to an influx of foreign employees to fill vacant positions, says local company registration specialist Rivkin Singapore. However, some employers are put off by the administrative paperwork needed for Singapore work permits to bring in much needed extra help.
At a conference organised by Human Capital Singapore, labour leader Ong Ye Kung said, "As manpower becomes scarcer, it would make sense for the human resources community to take a hard look at its systems and processes to ensure it is open and flexible, so as to consider every willing and able candidate for every position".
Willing and able candidates will most likely come from overseas, due to the saturation of the local market, says Rikvin Singapore. As such, they foresee a rise in applications to the Ministry of Manpower for various Singapore work passes in order to import the labour needed. This rise in demand might cause various administrative bottlenecks for individual applicants unfamiliar with the lengthy process.
Singapore work visa types range from the Singapore work visa to the tourist visa. There are various types of work visas starting from work permits, for the lowest skilled labourers, to P1 and P2 category employment passes, to attract the niche professionals with meritorious qualifications in both education and experience.
There is even a specialised form of Singapore work pass called the Personalised Employment Pass (PEP). The PEP Singapore holder is not tied to an employer, as it is granted based on the applicant's individual merits. The PEP holder can switch employers without affecting the status of his PEP, and has up to 6 months in between jobs to stay in Singapore and seek employment opportunities.
It is imperative for an employer to select the best type of work passes for their type of industry and employees needed, says a representative of Rikvin Singapore. Doing so will greatly increase their chances of successful approval for the additional manpower they need.
About Rikvin:
Rikvin offers business solutions for both local and foreign investors and entrepreneurs. The firm's specialties include company registration services, offshore company setup, incorporation and other related corporate services. Rikvin also provides professional services on accounting, taxation, immigration and application of Singapore work visa for foreign workers to work and relocate in Singapore. For other enquires on Singapore work visas, visit our website at http://www.rikvin.com/.
Rikvin PTE LTD
20 Cecil Street, #14-01, Equity Plaza, Singapore 049705
Main Lines : (65) 6438 8887
###