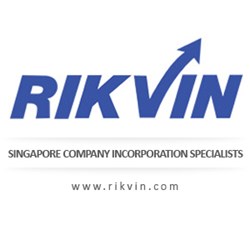 In the same vein as the EFMA, the campaign seeks to protect workers from abuse as well as to bring errant employers to justice.
Singapore (PRWEB) January 09, 2013
Singapore's Ministry of Manpower (MOM), in tandem with the Central Provident Fund (CPF) Board, have rolled out the WorkRight campaign this week. The campaign aims to educate vulnerable workers on their basic employment rights under the CPF Act and Employment Act (EA). It also functions as a platform for whistleblowers to sound off their errant employers without impunity.
Analysis by Singapore company registration specialist Rikvin shows that the initiative is consistent with MOM's mission to foster harmonious relationships between employees and employers as well as through adherence to the Law.
Commenting further, Mr. Satish Bakhda, Head of Operations at Rikvin said, "The WorkRight campaign comes close on the heels of the amendment of the Employment of Foreign Manpower Act (EFMA) which was effected two months ago. In the same vein as the EFMA, the campaign seeks to protect workers from abuse as well as to bring errant employers to justice."
The WorkRight campaign focuses on basic employment rights such as timely payment of salary as well as overtime work, payment of CPF contributions, provision of paid annual and medical leave, provision of at least 1 rest day per week as well as adherence to working hour requirements.
It also encourages employers to comply with basic requirements stipulated by the EA and CPF Act, on pain of incurring harsh penalties. For example, if an employer hires a worker who is at least 50 years old and earns up to S$4,000 per month, he is entitled to a Special Employment Credit (SEC) worth 8% of the employee's wage per month. Conversely, if an employer deducts an employee's share of CPF contributions without paying the contributions to the CPF Board, he faces a fine of up to S$10,000 and/or imprisonment of up to 7 years.
"This is a move in the right direction," added Mr. Bakhda. "Ensuring fair employment practices is important at all levels and we stand by MOM's efforts to assist the most vulnerable in our workforce. This campaign also sends the message loud and clear that those who wish to form a Singapore company must abide by these regulations. In future though, we hope that junior and mid-level PMETs can also benefit from the protection conferred to vulnerable workers," he concluded.

ABOUT RIKVIN:
Established in 1998, Rikvin has since partnered with thousands of investors, entrepreneurs and professionals in their pursuit to access business opportunities overseas. Rikvin's areas of expertise include company incorporation, offshore company setup, accounting, taxation and other related corporate services. Rikvin is also a licensed employment agency with the Ministry of Manpower (MOM) and offers a full spectrum of work pass services for foreign professionals who wish to relocate to Singapore.
20 Cecil Street, #14-01, Equity Plaza, Singapore 049705
+65 6320 1888
http://www.rikvin.com