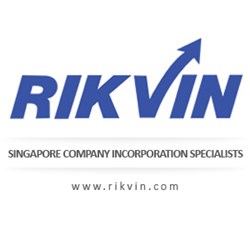 [The rail project] signals that both countries want to move forward and establish a greater commitment in each other's success as the rest of developing Asia undergoes transformation.
Singapore (PRWEB) February 21, 2013
Singapore and Malaysia have this week announced yet another a joint-project to build a high-speed rail linking Malaysian capital Kuala Lumpur (KL) to Singapore. The project, which is expected to be completed by 2020, was unveiled at the 4th Malaysia-Singapore Leaders' Retreat, which ended on Tuesday.
The new rail system will cut the transit time between the two cities down to approximately 90 minutes. A journey between the two cities would otherwise take 5 hours by car or between 6 and 8 hours by the current rail system run by KTM Berhad.
Prime Minister Lee Hsien Loong and Malaysian Prime Minister Najib Razak are positive that the project will dramatically improve the connectivity between the two cities and facilitate seamless travel between KL and Singapore, enhance business links, and bring the people of Singapore and Malaysia closer together. According to PM Lee, the rail system will transform the way people interact, as well as intensify the cooperation and degree of interdependence between both countries.
Singapore company registration specialist Rikvin recognizes this move as a strategic one to improve bilateral relations. Apart from being its most immediate neighbour, Malaysia is Singapore's largest trading partner. According to data from IE Singapore, Malaysia-Singapore trade registered over S$112 billion, up from S$106.7 billion in 2010. Singapore imports various manufacturing products, services and natural resources such as rubber and palm from its neighbour.
"The high-speed rail project spells good news to the many Malaysians working in Singapore's manufacturing and services sectors. Having a high-speed rail service in the heart of Malaysia may attract more mainland workers beyond Johore to come to Singapore. This is akin to having a Shinkansen which allows people to pursue opportunities between cities and still enjoy a reasonable transit time between home and work. The are enhanced in the same swoop," said Ms Christine Lim, General Manager of Rikvin.
"The rail project also serves as a new mode of transportation for people between the two cities, whether for business or leisure. Unlike the Johor-Singapore causeway and Tuas Second Link, the high-speed rail project facilitates physical meetings by people between the two cities at a speed that has not been to date possible. It could also incentivize day-cations between both countries and enhance opportunities for the tourism-related industries, such as retail, F&B and entertainment sectors.
"On the macroscopic level, the project will not only physically enhance links between the two countries that have separated and over the years had their share of disputes. It signals that both countries want to move forward and establish a greater commitment in each other's success as the rest of developing Asia undergoes transformation. This news, on the back of speculation that some companies are looking around emerging Asia as the next stop, could also serve as an incentive for Singapore incorporated firms to maintain roots in the republic, even if they decide to explore operations elsewhere," affirmed Ms. Lim.
About Rikvin:
Established in 1998, Rikvin has since partnered with thousands of investors, entrepreneurs and professionals in their pursuit to access business opportunities overseas. Rikvin's areas of expertise include company incorporation, offshore company setup, accounting, taxation and other related corporate services. Rikvin is also a licensed employment agency with the Ministry of Manpower (MOM) and offers a full spectrum of work pass services for foreign professionals who wish to relocate to Singapore.
20 Cecil Street, #14-01, Equity Plaza, Singapore 049705
+65 6320 1888
http://www.rikvin.com