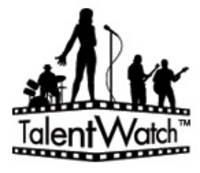 We just started a group on Facebook as one of our first steps to achieving our goal
San Diego, CA (Vocus) June 3, 2010
TalentWatch, the only destination on the web where aspiring artists from all over the world showcase their talent and tell their story using an entertaining video format, begins initiative to attract one million music fans.
"We just started a group on Facebook as one of our first steps to achieving our goal," said Gary Alan, founder and president of TalentWatch. Our group page is appropriately titled, "One Million Fans Unite: Lets Find the Best Undiscovered Music Artists!" There are well over 400 million Facebook members and they're loaded with music fans who would love to find the next great band or singer. We're going to tap into Facebook's growing user base. Imagine the impact of one million music fans searching for the next superstar band or singer. It's time music fans decide who deserves to be discovered."
According to Gary Alan, getting good exposure is the biggest challenge for aspiring music artists. "What separates the mainstream from the undiscovered is not always talent. Many times it's just a matter of getting the right kind of exposure. It's time we do something about it. We're giving music artists a tremendous platform to market their talent. For some this could be the missing piece to their success. Once music artists realize what we're doing, they will flood our site."
TalentWatch fans play an important role judging artists on their talent, entertainment and likeability, using a well-designed rating system. This effectively brings to the forefront artists who deserve additional recognition and exposure. Alan says the site has already attracted record labels and agents. "Every day more music artists join TalentWatch. Since going live on January 22nd, over 350 music artists have registered. We've got some real gems waiting in the wings. Everyone wants to get on the site immediately. However, they must upload at least one music video and one personal video in order to appear on TalentWatch."
Music artists and fans can learn more by visiting TalentWatch.
###