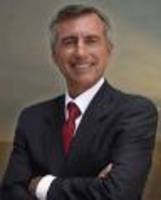 Americans are spending $2.3 trillion on health care annually or $7,600 per person, and it's expected to double in 8 years
Clearwater, FL (PRWEB) September 18, 2008
Dr. David Singer of David Singer Enterprises and Standard Process® Vitamins unite to fight for better insurance reimbursement. Dr. Singer is donating all fees from his live two-hour training teleconferences to the National Chiropractor Legal Action Fund (NCLAF). Standard Process® Vitamins will match funds raised by Dr. Singer, dollar for dollar, which will go to fight for better insurance reimbursement and inclusion of chiropractic in national health care reform.
NCLAF, advocate of the American Chiropractic Association, is fighting current Medicare law that discriminates against doctors of chiropractic and the beneficiaries who wish to receive their treatment, seeking better insurance reimbursement.
"I have made it my personal quest to raise money for the National Chiropractic Legal Action Fund to enable them to continue their work defending the chiropractic practitioner, our profession and our patients," says Dr. Singer.
"Americans are spending $2.3 trillion on health care annually or $7,600 per person, and it's expected to double in 8 years," continues Dr. Singer. "In 1997, the NCBI (National Center for Biotechnology Information) reported 42% of Americans were seeking alternative health care and chiropractic visits accounted for 31% of the total estimated visits. Each year, these numbers have greatly increased as patients demand non-drug treatments and report they are very satisfied with their care. These public choices for chiropractic care over other health care options warrant better insurance reimbursement. We are pleased that Standard Process has united with us in our efforts."
Standard Process Vitamins is a leading nutritional supplement company and a recent winner of the Well Place Award. The company provides quality supplements and product formulas containing unique combinations of whole foods (whole plants, animal tissue extracts and concentrates, and botanicals), which contain essential vitamins, phytonutrients, and minerals to provide optimal health. Ingredients are selected for their specific supportive effects in metabolism.
Dr. Singer has scheduled many power-packed, real "meat and potatoes" live teleconferences for chiropractors over the coming months to help reach more patients who want a natural approach to their health. He is keeping each teleconference size minimal so that he can teach his unique techniques and provide personal attention to attendees.
Dr. David Singer built the world's largest new patient practice seeing 40-50 new patients per week. For over 27 years, through David Singer Enterprises, Dr. Singer has trained 1,000 doctors per year on how to boom their practices. Three times he has been chosen as "Chiropractor of the Year", and has received the Parker Centurion Award for his dedication to the Chiropractic profession.
For more information on attending the live teleconference call 800-326-1797 and ask for Daffney or visit Dr. Singer at http://www.davidsingerenterprises.com. For more information on Standard Process Vitamins, visit http://www.standardprocess.com.
Media Contact:
Jeannine Dowdell
Richter10.2 Media Group LLC
Tel: 888-362-9998
# # #