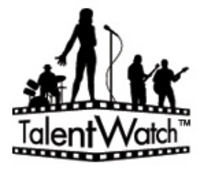 San Diego, CA (Vocus) April 27, 2010
Society of Singers (SOS), a nonprofit charity that benefits the health and welfare of professional singers worldwide has endorsed TalentWatch.net. According to Wendy Garfinkel, Director of Human Services for SOS, "There's a common thread between SOS and TalentWatch. We are both helping music artists. TalentWatch provides a great opportunity for singers to market their talent and potentially get discovered - all at no cost to them. We really like what they're doing. They have a great concept."
TalentWatch is the only destination on the web where aspiring singers, bands and musicians from all over the world can showcase their talent and tell their story in an engaging and entertaining video-driven format.
Gary Alan, founder and president of Talentwatch, considers it an honor to be contacted by such a worthy organization. "We all tend to want to be around entertainers when they're doing well. However, when they fall on hard times people tend to turn their backs, even on performers. SOS is the only organization exclusively devoted to singers, offering a lifeline when they have nowhere else to turn. This is the kind of organization we all need to support."
For 26 years, SOS has made a significant difference in the lives of 3,500 professional singers who have reached out for counseling and emergency financial aid. Their free and confidential programs are funded by annual donations from singers and non-singers – anyone who believes in the cause. SOS also raises money from a variety of fundraising events including its premier gala, the ELLA, which takes place on June 1, 2010, honoring Natalie Cole, in Beverly Hills CA. For more information about making a donation to SOS as well as its programs and events, visit http://www.singers.org.
###