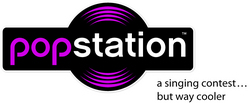 I wanted to create an environment where everyday people could live their dreams and share their singing abilities
Stamford, CT (Vocus) October 6, 2010
Recently launched local company Popstation.com gives aspiring artists a boost on the road to fame by allowing them to showcase and compete their vocal chops-right from home.
"I wanted to create an environment where everyday people could live their dreams and share their singing abilities," says Popstation CEO and Connecticut resident, Howard Crocker. After recording his own album and discovering that he could put it on iTunes, Crocker dreamed of creating a place where everyone could have fun unleashing their inner rock star.
Popstation spent the last two years investing time, money, and research into inventing and developing a proprietary online recording studio. Never built before, this completely online studio allows artists to sing directly into their computers-then upload their renditions of Popstation original music without any installing or downloading.
The production team spans five genres-Pop, Rock, Hip-Hop, Country and Latin. Grammy Award-winning Popstation Producer Tiger Roberts explains, "This is a business that can be tough to get exposure in period…Recording studios are expensive…this is the best way to give completely unknown artists of any genre or age a chance to shine."
Florida-based Popstation artist Sherry Rose loves recording on the site because, "Popstation brings the content and the audience together for me."
One new, original Popstation song is released daily. Each song is a contest which involves head-to-head battles of multiple artists' renditions of the same song. Two weeks of practicing and recording are followed by two weeks of fans voting thumbs up or thumbs down. The highest ranked #1 artist at the end of the contest is awarded five hundred dollars and their single globally distributed on iTunes and internet radio.
The rise of viral YouTube singing sensations, coupled with American Idol and others taking their auditions online, plus the shift from buying CD's to downloading music has forced the traditional record label to evolve in many ways. Popstation's mission is to grow with these industry trends-delivering a powerful platform where fans, not record executives, make the powerful decisions.
The site is linked tightly with Twitter, Facebook, and YouTube, providing artists with a networked approach to broadcast their original performances to fans and garner not only views, but votes.
###