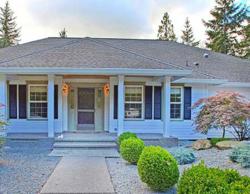 In fact, owners age 55–64 and 65 and over were the only groups that posted significantly higher inflation-adjusted per-owner spending in 2011 than a decade earlier. ~ Joint Center
Eden Prairie, Minnesota (PRWEB) February 27, 2013
Housing data continues to be positive, showing strong growth in requests to remodel and retrofit homes for retiring seniors seeking single-story ranch homes in upscale residential neighborhoods. The National Association of Home Builders/ First American Improving Markets Index (IMI) increased to levels of 259 in February, up from 242 a month ago. The recovery in housing is solid nationwide, with every state gaining rank on the IMI list in at least one category.
Butch Sprenger, owner of Destiny Homes, commented: "We are finding that older households are a big part of our current business, bolstering the Eden Prairie and Minneapolis remodeling market by retrofitting their homes in ways that enable them to age in place. One story ranch houses are back in demand, offering many features and benefits across an extensive range of square footage"
The 55+ housing market improved in the fourth quarter of 2012 over the same period a year ago, according to NAHB's latest 55+ Housing Market Indices (55+ HMIs). Although both 55+ HMIs are still below 50, it is remarkable how both have improved significantly from a year ago. The residential single-family index increased 10 points to a level of 28, the fifth consecutive quarter of year over year improvements.
"Aging in place may mean that a senior doesn't have to move from the comforts of home, however, that doesn't mean that housing adjustments aren't needed", says Sprenger. Renovation and remodeling activity will allow those aging in place to repair, modernize, and remodel their homes. Home builders are finding a good portion of this remodeling activity is engaged before homeowners reach the age 65 to prepare the home for aging in place.
One level homes, sometimes referred to as ranch homes, or ramblers, with fewer steps are perfectly suited for aging adults. Destiny Homes ranch remodels commonly have one or more of the following features or characteristics:

Deep-set eaves with a horizontal layout
L-shaped floor-plan, with one side having greater length
U-shaped design with both extensions of the same length
Split level ranch
Raised style ranch
Rambling layout that is long and narrow
"The 50s and early 60s are an ideal time to undertake major remodeling projects – the kids have fledged the nest and the still-employed parents have some additional disposable income," says Harvard's Joint Center For Housing Studies. Past trends suggest that while there is some fall-off in total remodeling spending after owners turn age 65, elderly owners will remain fairly active in spending on home renovations and repair.
The Joint Center's working paper titled RENEWING HOMES FOR TOMORROW'S HOUSEHOLDS says, "The overwhelming majority of older homeowners prefer to remain in their current homes as they age. Retrofitting their homes to accommodate their changing needs thus represents a significant opportunity for the remodeling industry.
Destiny Homes finds that retrofitting homes to accommodate aging seniors or to help handicap individuals is "booming". Home modifications tailored for their specific needs frequently include:
A home addition that adds a bedroom on the first floor to avoid stairs
Wheelchair-accessible kitchens with lower counter tops
Full bathroom remodels including raised fixtures, ceiling tracks and additional handle bars
Door handles rather than knobs
Wide hallways and doorways for easier navigation.
Aging baby boomers are an influential share of the US population and are wielding a growing and profound impact on the home improvement industry. According to Joint Center projections, about 12.5 million households age 55 or older will be added on net between 2010 and 2020, while the number of households under age 55 will change only modestly. The home renovation and retrofitting demands of these older households will therefore shape the remodeling market over the next several years.
Homeowners seeking home remodels in Eden Prairie, Wayzata, Minnetonka and surrounding Minneapolis real estate communities ready to retrofit or renovate their homes may reach either Butch or Liz by calling 952-934-5706.