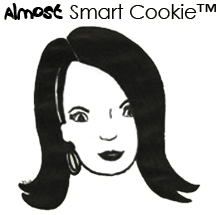 The survey is for single professional women ages 20-40+.
Sarasota, FL (PRWEB) May 30, 2008
"Three lucky women who complete and submit the survey will be chosen at random to receive Strong Women in Love, the book, when it is published, and an hour of free relationship advice on the phone," says Dr. LeslieBeth Wish. The advice includes a personal discussion of survey results and help with smart dating tips, relationship coaching and choosing men more wisely.
Dr. Wish is a former Masters and Johnsonian researcher and therapist who has helped thousands of men and women love smarter for over 30 years.
Dr. Wish's previous nationally recognized research sparked the Strong Women in Love survey. "The survey is for single professional women ages 20-40+." The reason is because these age groups come from the highest number of divorced or single parents. This factor has created specific and troubling relationship issues such as disappointing choices of men, affairs and depression. Dr. Wish's book Strong Women and Love will help women get over their mistrust, fears and unhappy, unhealthy dating patterns and learn to date and love smart!
Sample True or False questions from the survey include:
1. I don't know how to get over past hurts.
2. I love the high of losing myself in a relationship.
3. I am frequently shocked at the difference in how my partner was in the beginning of the relationship compared to how he acts later.
To take the Strong Women and Love survey, click here.
Preview results will be published in a national press release and on her blog, http://www.drlbwish.blogspot.com before the book is published. Of course, the book will feature all the research results.
To illustrate Dr. Wish's research and advice, she developed the character and cartoon strip Almost Smart Cookie. Now, on her blog, http://www.drlbwish.blogspot.com, each Almost Smart Cookie cartoon panel is based on on-going findings in her research. Bloggers can follow the love adventures of Cookie and learn from her missteps. The blog invites women to share their similar challenges and solutions. Dr. Wish responds personally to select comments and questions with research based advice from surveys like Strong Women and Love.
About Dr. LeslieBeth Wish:
Dr. LeslieBeth Wish is both a psychologist and social worker, and is nationally recognized for her pioneering work with women's relationship and career issues. She gained national attention as the Clinical Director of the acclaimed New England Institute of Family Relations in Framingham, Massachusetts, the first Masters and Johnson sexual dysfunction clinic in New England. She treated people from all over the world with not only their sexual issues but relationship issues as well. She is a regular contributor to major self-help sites such as http://www.helpstartshere.org, the award-winning consumer site for the National Association of Social Workers, and http://www.selfgrowth.com, Yahoo and Google's number one self improvement site. Her expert advice is frequently quoted in publications such as USA Today, The Washington Post, Women's Health, US Weekly, More Magazine, Better Homes and Gardens and CNN online.
# # #