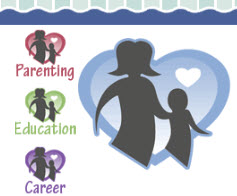 "Thanks for giving single moms like me a guide and help on continuing education, achieving our dreams. Thanks for the advice on how to do schooling and taking care of the kids at the same time! Great site!" – Ginalyn
Fort Collins,Colorado (PRWEB) November 22, 2011
There are many single mothers that put off their dreams of going back to school to get a higher education. Going back to school can be quite tough for many single mothers. There is a lot she must consider, like daycare, the prices of an education, managing time with children and schoolwork. This is why Single Mom Education Help.com was set-up. The vision was to help make the transition to school comfortable, for both single moms and their children. SingleMomEducationHelp.com focuses on giving single mothers the resources they need to be successful as they pursue an education.
This website was setup to help make the journey of going back to school a unique experience. Going back to school for a higher education should be both easy and fun.
There are many useful articles and tips for financial aid, choosing the right major and school for single moms on the website and other useful things to help single mothers every step of the way. On Single Mom Education Help.com, there is information on applying and searching for financial aid, scheduling and managing your time between school and home, and choosing which degree option will work best for your situation. We also help you decide if an online school, community college or night school is the best option for you.
There are also many single mother grants for going back to school. Financial aid is readily available for single mothers in this position. There are many scholarship and many opportunities for loans and grants that single mothers can consider. There is much information on the website about how to apply for single mother grants and much more information about how to go about finding them.
Single Mom Education Help is one part of the single mom help network which consists of four websites:
Single Mom Parenting Help – created to help single mothers with various topics about how to raise their children.
Single Mom Financial Help- to help mothers with the day to day financial struggles and how to overcome them.
Single Mom Education Help- to help moms successfully find their way through the process of getting a higher education
Single Mom Career Help- helps with necessary tools and other information to help single mothers steady their careers and jobs.
These websites are based on topics of financial aid, career help, parenting advice and education planning. These sites are set to assist single moms with day to day things such as raising children, choosing the right careers, and getting the necessary education credentials along with financial help. We thrive towards making single mom's life more successful and help them make better decisions.
Along with all the information, The Single Mom Help Network has a forum in which single moms can post and comment and share their stories and useful advice. You can interact with other single moms who are in the same position and get tips and insight from them.
The Single Mom Help Network also has a twitter page and Facebook Page. We update regularly and provide information about what is new to our websites and what is currently going on. At single mom help network, we are all about communication and interaction. Stay connected with us and join the conversation.
# # #