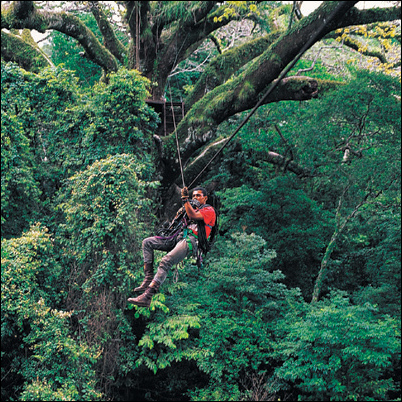 Greatest Ocean Liner of Our Time
Boca Raton, FL (PRWEB) January 15, 2007
Singles Travel International (http://www.singlestravelintl.com) takes the lead once again in 2007 and offers the best in adventures for single adults who love to travel and explore. Enjoy the true singles experience through luxurious trips all over the world and meet other singles just like you. It's easy to choose from a variety of trips in the new 2007 Singles Travel International calendar and book right online. (additional trips to be announced)
About Singles Travel International
With over 25 years experience in travel consulting and a 75% repeat clientele, Singles Travel International leads the singles travel profession with worry-free travel that meets the unique needs of our discerning solo travelers. Every group with 20 or more guests is accompanied by at least one Singles Travel International escort who is available 24 hours a day to provide assistance and create a fun filled environment. Although a Singles Travel International trip is a terrific way to meet people, it's not to be confused for a dating service. Singles Travel International offers age-specific excursions so you can share your incredible experience with others just like you. Travelers can be as involved as they'd like in the multiple tour activities organized daily by the STI staff, spending time with the group or relaxing and exploring on your own. Singles Travel International guarantees solo travelers a roommate when requested, provided the traveler signs up and pays in full by the final payment date for each program.
2007 Schedule:
Weekend in Ft. Lauderdale (March 16-18,'07) - Starting at $469*.
Stay at Bahia Mar Beach Resort on the ocean and enjoy the St. Patrick's Day festivities on Las Olas Boulevard
Caribbean Cruise on Royal Caribbean's Jewel (March 18-24,'07) - Starting at $525*.
Our special cruise for ages 30s and 40s visiting Key West, Cozumel, Costa Maya and Grand Cayman
Caribbean Cruise on the QM2 (April 2-10,'07) Starting at $994* with $100 upgrades.
Celebrate the Easter & Passover holiday at sea and visit Eastern Caribbean (Bonaire, Grenada & St. Kitts)
Costa Rica Multi-Sport Adventure (April 14-22,'07) Starting at $2,295*.
Experience hiking, whitewater rafting, mountain biking, canoeing, snorkeling and more!
Galapagos & Optional Ecuador Extension (April 20-May 5,'07) Starting at $4,345*.
Visit these isolated islands and their rare creatures aboard the Celebrity Xpedition
Ecuador All-Inclusive Multi-Sport Adventure (April 28-May 5,'07) Starting at $1,923*.
Stay at the beautiful Mountain View Inn in the center of the Andean heartland, and explore the nearby wonders by river rafting, mountain trekking and climbing and more.
Liberty of the Seas Caribbean Cruise Memorial Day Weekend (May 26-Jun 2,'07) Starting at $1,030*. Visit Royal Caribbean Cruise Lines Private Island in Jamaica, Grand Cayman and Cozumel.
East African Safari (June 15-24,'07) Starting at $2,795*.
Journey to the land of wide open wilderness and animals galore in their natural settings in Kenya., have a bush dinner with the Masai Mara, and more!
Norwegian Odyssey Cruise on QM2 (June 16-26,'07) Starting at $1,599*.
Back by popular demand, view the Fjords of Norway aboard the Queen Mary 2
New York City Weekend (June 30-July 2) Starting from $995*.
3 nights of pure action and romance with a "Sex in the City" Tour, dinner and salsa lessons in the chic Soho district, singles party with the locals, bike ridge through Central Park and first class hotel accommodations. Add the QM2 4th of July cruise for a full week of excitement.
QM2 4th of July in the Bahamas (July 2-6,'07) Starting at $899*.
Experience a spectacle to remember on the "Greatest Ocean Liner of Our Time" the Queen Mary 2.
Spectacular Spain for Singles in 30s & 40s (July 21-29,'07) Starting at $1,286*.
An exciting 10 day vacation that truly allows you time to experience all of Spain in a single visit including Madrid, Toledo, Granada, Seville, Cordoba and more!
Italy's Great Cities for Singles in 30s & 40s (August 1-8,'07) Starting at $1,626*.
Enjoy this magnificent country from the museums to the cathedrals, and the vineyards to the olive groves, you won't miss a thing on this Italian expedition.
Heart of Alaska Cruise and Tour (August 13-24,'07') Starting at $1,919*.
Experience Alaska's wilder side in this 11 day journey, with a combination of grand class cruising, and luxury, spend 2 nights in the #1 wilderness lodge south of Denali National Park.
Mediterranean Medley Cruise aboard QM2 (September 10-22,'07) Starting at $2,129*. Discover a cache of treasures on this 12 day cruise from Southampton England to Rome, Barcelona, Portugal, French Riviera
Transatlantic Crossing on QM2 (September 22-28,'07) Starting at $1,029*.
From Southampton England to New York, think of this experience as a 5-day visit to a luxury spa with no interruptions. A must do for any sophisticated traveler.
New York Splendors of Fall Cruise aboard the QM2 (September 28-October 7,'07) Starting at $1,729*. A fall colors cruise from New York to Quebec and the exciting stops in Newport, Boston, Halifax and Bar Harbor.
Five Star Imperial Jewels of China (October 2-11,'07) Starting at $2,858*.
View China's most imperial treasures, an exciting 3 night tour along the legendary Yangtze River, stay in beautiful Beijing, spend a night in Xian, and enjoy the skyline of Shanghai.
Peruvian Paradise (October 7-12,'07) Starting at $1,795*.
Mountain bike and raft through spectacular river canyons, and hike the ancient Inca Trail to the famous Lost City by way of beautiful stone paths, ancient stairs and mountain tunnels. Add incredible extensions to the Peruvian Amazon and stunning Lake Titicaca.
Greek Island Cruise (October 20-27,'07) Starting at $749
This magnificent cruise departs Venice, Italy on the Royal Caribbean's Splendour of the Seas, and visits the fascinating Greek ports of Athens, Mykonos, Katakalon, Corfu, Split, and Croatia
Holiday Cruise (December 20-January 3,'07) Starting at $3,182*
Cruise the holidays like a star aboard the grandest vessel afloat. Visit the unique ports of Tortola, St. Maarten, Curacao, Grenada, Barbados, Dominica, St. Kitts and St. Thomas. Round-trip from New York.
*Rates are per person based on double occupancy.
Singles Travel International contact: Tammy Weiler, (877) SOLO-TRIP, (877) 765-6874 or http://www.singlestravelintl.com.
Media contact: Vicente Espinoza (847)931-9375
###