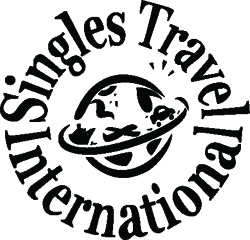 Boca Raton, FL (PRWEB) December 4, 2007
Singles Travel International (http://www.singlestravelintl.com) proudly announces their 2008 luxury cruise calendar, offering an incredible variety of travel adventures for single adults who love to travel and explore. This year's schedule includes a transatlantic cruise on the prestigious Queen Mary 2, and trips to the Caribbean, Alaska, Norwegian Fjords on Cunard's elegant new Queen Victoria, Greece, Mexico, Egypt, Turkey and more. Singles Travel International will also include special age-related cruises for 30s - 40s and 50+, and include weekend getaway cruises to Cozumel and Baja. In addition, Singles Travel International will conduct its second annual Real Estate Investors Cruise.
2008 Cruise Schedule:

Double Holiday Cruise on the Queen Mary 2 (December 20, '07-January 3,'08) Starting at $1,999*. Cruise the holidays like a star aboard the grandest vessel afloat, visiting ports of Tortola, St. Maarten, Curacao, Grenada, Barbados, Dominica, St. Kitts and St. Thomas.
New Years Eve Caribbean Cruise on the Royal Caribbean's NEW Liberty of the Seas (December 29, '07-January 5, '08) Starting at $1,849*. Set sail from Miami, and visit RCCL's private island in Labadee, Haiti; Montego Bay, Jamaica; Grand Cayman and Cozumel, Mexico.
Eastern Caribbean Cruise for those 50+ Singles on Mariner of the Seas (January 6-13) Starting at $839.00*. 7-night Eastern Caribbean cruise visiting San Juan, St. Maarten, St. Thomas.
Cozumel Weekend Getaway Cruise for Singles in their 30s - 40s aboard the Navigator of the Seas (January 24-28) Starting at $419 including all taxes. Enjoy this 4-night, 5-day long weekend aboard the luxurious Navigator of the Seas departing from Fort Lauderdale, FL.
Baja Weekend Getaway Cruise for 30s - 40s Singles aboard Royal Caribbean's Monarch of the Seas (February 29-March 3) Starting at $319 including all taxes. Set sail from L.A. aboard the Royal Caribbean's Monarch of the Seas to Ensenada, Mexico.
Western Caribbean Cruise aboard Royal Caribbean's Jewel (March 2-8) Starting at $639*. Set sail from Fort Lauderdale aboard the Royal Caribbean's Jewel sailing to Key West, Cozumel, Costa Maya, and Belize City.
Real Estate Investor's Cruise aboard Royal Caribbean's Majesty of the Seas (May 2-5) Starting at $349 including all taxes, with a FREE UPGRADE to an ocean-view cabin for the first 10 bookings! Set sail from Miami and visit RCCL's private island of Coco Cay and Nassau, Bahamas.
Bermuda Cruise aboard Royal Caribbean's Explorer of the Seas (May 17-22) Starting at $779*. Enjoy 5-nights aboard this luxury liner departing from New Jersey, sailing to King's Wharf, Bermuda.
Norwegian Fjords Cruise aboard the NEW Queen Victoria (May 20-27) Starting at $1,699*. Take your place in history and be among the first to experience the unveiling of this Classic Cunarder on her Maiden Cruise Season in 2008. Visit Bergen, Hellesylt, Geiranger, Aalesund and Stavenger, Norway.
Alaska Cruise aboard the Serenade of the Seas (June 7-14) Starting at $1,049*. Cruise the inside passage to Icy Straight Point. Visit Juneau, Skagway, Hubbard Glacier during this 7-day luxury cruise.
Dance Cruise-Transatlantic Crossing aboard the Queen Mary 2 (July 8-15) Starting at $1,699*. Think of your experience as a 7-day stay at a luxury spa resort including dance lessons every day with nightly dancing to a full orchestra in the largest ballroom at sea.
Splendors of Autumn Cruise aboard the Queen Mary 2 (September 27-October 4) Starting at $1,799* with an optional 2-night VALUE PACKAGE stay in New York City! This 7-night fall colors cruise features Newport, Boston, Nova Scotia, New Brunswick, and Portland.
Greek Island Cruise aboard Royal Caribbean's Splendour of the Seas (October 11-18) Starting at $939*. Cruise from Venice, Italy to the exotic Greek ports of Santorini and Corfu, Kusadasi, Turkey and Dubrovnik, Croatia.
Halloween Cruise on the Queen Mary 2 (October 28-November 1) Starting at $799*. Join us on this luxurious Halloween cruise from New York and back with a featured stop at Princess Cay.
Queen Mary 2 Caribbean Adventure for singles 50 years young and up (November 1-9) Starting at $1,299*. Optional Value packages available. This magnificent 8-night cruise experience has been customized for singles 50+ who enjoy great music, beautiful beaches and a youthful experience.
Ancient Wonders of the Mediterranean Cruise aboard the NEW Queen Victoria (November 5-17) Starting at $2,399*, Optional Value Packages available. Enjoy this 12- night cruise as one of the first guests ever to embark aboard the new Queen Victoria. Take in the beauty from both inside this magnificent liner and out as you're taken through the wonders of the Mediterranean in the epitome of luxury.
Rates are per person based on double occupancy and are subject to availability at time of booking. Government taxes and fuel surcharge (on departures after February 1, 2008) are additional.
About Singles Travel International
With over 25 years experience in travel consulting and a 75% repeat clientele, Singles Travel International leads the singles travel profession with worry-free travel that meets the unique needs of our discerning solo travelers. Every group with 20 or more guests is accompanied by at least one Singles Travel International escort who is available 24 hours a day to provide assistance and create a fun filled environment. Although a Singles Travel International trip is a terrific way to meet people and is not to be confused for a dating service. Singles Travel International offers age-specific excursions so you can share your incredible experience with others just like you. Travelers can be as involved as they'd like in the multiple tour activities organized daily by the STI staff, spending time with the group or relaxing and exploring on your own. Singles Travel International guarantees solo travelers a roommate when requested, provided the traveler signs up and pays in full by the final payment date for each program.
###