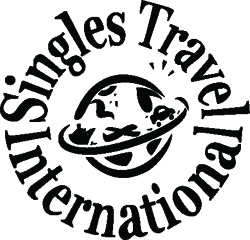 Boca Raton, FL (PRWEB) December 5, 2007
Singles Travel International proudly announces their 2008 luxury cruise and adventure travel schedule specifically for singles in their 30s through 40s. This year's schedule includes weekend getaway cruises to Cozumel and Baja, Mexico and European trips to Italy and Ireland. Additional 2008 Singles Travel International trips and cruises for all ages can be found on the Singles Travel International schedule and website.
2008 Trip Schedule for 30s - 40s Singles:

Cozumel Weekend Getaway Cruise for Singles in their 30s - 40s aboard Royal Caribbean's Navigator of the Seas (January 24-28) Starting at $419* including all taxes, departing from Ft. Lauderdale. Great low single supplement of only $260! Enjoy this 4-night, 5-day long weekend aboard the luxurious Navigator of the Seas to Cozumel's beautiful beaches & sheltered coral reef. Great food, bars, shopping and excursions, all in the beautiful Mexican sunshine! Ship activities include Welcome Aboard Singles Party with open bar, Happy Hour Club, Farewell Party, singles-only seating in dining room, optional singles-only tours.
Baja Weekend Getaway Cruise for 30s - 40s Singles aboard Royal Caribbean's Monarch of the Seas (February 29-March 3) Starting at $339* including all taxes, departing from Los Angeles. Great low single supplement of only $170! Enjoy 3 nights aboard Royal Caribbean's luxurious Monarch of the Seas featuring ShipShape Day Spa, Casino Royale and Baleros Latin Lounge. Exclusive singles parties including Welcome Aboard Party with open bar, Happy Hour Club, singles-only seating, singles-only land tours, and Singles Farewell Party. Visit Ensenada, Mexico with singles-only land tours.
Beginners Italy - Great Cities Escape for 30s - 40s Singles (July 23-30) Starting at $1,849* including all taxes. Great low single supplement of only $350! Depart from Rome on this 9-day escape to the magnificent Italian cities including Rome, Pisa, Florence, Verona, Venice and Tuscany's Chianti country. See St. Peter's, The Sistine Chapel, the Coliseum and the Forum in Rome, and Michaelangelo's David in Florence. Highlights include welcome dinner in Rome, 7 nights First Class Hotel accommodations, guided tours, private boat ride in romantic Venice, and a panoramic drive through Tuscany's Chianti country.
Introduction to Ireland - Journey to Dublin and the best of the Irish Republic for 30s - 40s Singles (September 14-20) Starting at $1,279* including all taxes. Great low single supplement of only $322! This 8-day journey is a popular choice for single travelers. Enjoy Irish hospitality in Dublin, Limerick, a guided tour of the Irish National Stud in the horseracing countryside of Kildare, the Cliffs of Moher and the Clare Coast, and, after ferrying across the Shannon, a panoramic drive around the stunning Ring of Kerry and more. Stops include world famous Waterford Crystal Factory and the scenic Wicklow Mountains. This vacation is perfect for first-time visitors to Ireland!
Rates are per person based on double occupancy and are subject to availability at time of booking. Government taxes and fuel surcharge (on departures after February 1, 2008) may be additional.
About Singles Travel International
With over 25 years experience in travel consulting and a 75% repeat clientele, Singles Travel International leads the singles travel profession with worry-free travel that meets the unique needs of our discerning solo travelers. Every group with 20 or more guests is accompanied by at least one Singles Travel International escort who is available 24 hours a day to provide assistance and create a fun filled environment. Although a Singles Travel International trip is a terrific way to meet people, it is not to be confused for a dating service. Singles Travel International offers age-specific excursions so you can share your incredible experience with others just like you. Travelers can be as involved as they'd like in the multiple tour activities organized daily by the STI staff, spending time with the group or relaxing and exploring on your own. Singles Travel International guarantees solo travelers a roommate when requested, provided the traveler signs up and pays in full by the final payment date for each program.
###