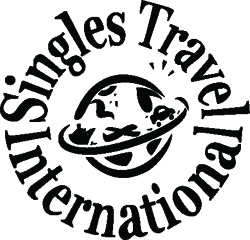 Boca Raton, FL (PRWEB) January 14, 2008
Singles Travel International, the leading experts in luxury travel for singles, announced today their 2008 Exotic Adventure Schedule, offering an incredible variety of travel adventures for single adults who love to travel and explore new destinations. This year's lineup includes a trip to South America with visits to Rio de Janiero, Buenos Aires, and Iguassu Falls, a down under discovery tour to Australia, multi-sport adventures to Costa Rica and Peru, South African and East African safaris, and more. Our multi-sport adventures include a wide variety of activities including hiking, biking, whitewater rafting, zip-lining, snorkeling, and more! View the entire 2008 trip calendar by visiting our website.
2008 Exotic Adventure Schedule:

Rio de Janiero, Buenos Aires, and Iguassu Falls Exciting Adventure (February 17-24) Starting at $1,759* including tax. From the romantic Rio de Janeiro to the spectacular Falls of Iguassu and the hypnotic culture and nightlife of Buenos Aires, you're sure to have a South American vacation like no other.
Discover Down Under, from Cairns to Sydney (March 24-April 4) Starting at $3,999* including tax. Sample the diversity of Australia during this 14-day regional discovery vacation. In Cairns, discover unique marine and land animals while in the Great Barrier Reef, fly to Alice Springs in the heart of the outback, and take in all of Sydney where famous landmarks highlight the skyline.
Costa Rica Multi-Sport Adventure (April 12-20) Starting at $2,519* including tax. Visit a variety of spectacular landscapes and activities all in one trip during this multi-sport adventure. Experiences include hiking, whitewater rafting, zip line canopy touring, horseback riding, outrigger canoe and snorkeling - as much or as little as you desire. Explore wildlife-rich cloud forests in Monteverde, paddle to a remote beach to snorkel nearby, and relax in a warm mineral-rich mud bath or hot springs.
South African Safari (May 28-June 7) Starting at $4,519* including tax. Aptly nicknamed the Rainbow Nation, South Africa and its spectacular and varied land along with its friendly people never fail to captivate those who visit. Take in the natural beauty, wildlife, and sunshine in a region that offers a diverse range of experiences, including a Capetown, wine country, Victoria Falls and a 4 day safari in Sabi Sand.
Alaska Cruise (June 7-14) Starting at $819* Experience Alaska's wilder side aboard the Serenade of the Seas. Explore the Alaska's Inside Passage Ports of Call including Icy Straight Point (where the Tlingit Indian settlement exists), Hubbard Glacier (on of the most active glaciers in the world), Skagway, Yukon Territory and Juneau.
East African Safari (September 5-13) Starting at $3,479* including tax. Departing the U.S. September 4, return September 14. Journey into Kenya in the height of the migration season, the land of wide open wilderness and animals galore in their natural settings. Kenya, the most popular destination for safaris in the world is best known for its scenic beauty, diverse cultures and abundant wildlife.
Peru Multi-Sport Adventure (October 4-9 or 12) Starting at $1,999* including tax. Enjoy hiking, biking and whitewater rafting in this 6- or 9-day adventure. You'll visit some of Peru's most fascinating destinations including the Sacred Valley of the Incas, the Inca Trail and mountain lands of Macchu Picchu, and the panoramic beauty of the Amazon Rainforest.
*Rates are per person based on double occupancy and are subject to availability at time of booking. International airfare is additional.
About Singles Travel International
With over 25 years experience in travel consulting and a 75% repeat clientele, Singles Travel International leads the singles travel profession with worry-free travel that meets the unique needs of our discerning solo travelers. Every group with 20 or more guests is accompanied by at least one Singles Travel International escort who is available 24 hours a day to provide assistance and create a fun-filled environment. Although a Singles Travel International trip is a terrific way to meet people, it's not to be confused for a dating service. Singles Travel International offers age-specific excursions so you can share your incredible experience with others just like you. Travelers can be as involved as they'd like in the multiple tour activities organized daily by the STI staff, spending time with the group or relaxing and exploring on your own. Singles Travel International guarantees solo travelers a roommate when requested, provided the traveler signs up and pays in full by the final payment date for each program.
Singles Travel International contact: Tammy Weiler, (877) SOLO-TRIP, (877) 765-6874.
Media contact: Beth Peterson at (847) 931-9375 or beth @ petersonmktg.com
####