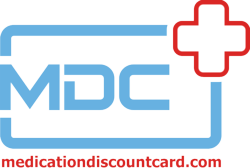 Margate, NJ (PRWEB) October 17, 2012
Asthma suffers in the United States can now benefit from a discount of up to 75% on the drug Singulair from top-rated health savings provider MedicationDiscountCard.com.
To receive Singulair at a reduced price, Americans should access the easy-to-download discount card from MedicationDiscountCard.com. This discount works similarly to a Singulair coupon. Just print a copy and show it to their pharmacist when picking up your medication to receive the discount
"It really couldn't be simpler to access the Singulair discount" said president of MedicationDiscountCard.com Jeremy Duboys. "Considering it takes less than five minutes to access our website and print out the discount card, it would be almost silly to miss out on the easy savings."
Singulair is just one of thousands of discounted medicines on the site, all of which can be obtained from around 59,000 chain and independent pharmacies throughout the United States.
As a drug Singulair aims to prevent asthma attacks in both adults and children, including seasonal allergies to pollen and grass, symptoms of which are usually a blocked or runny nose, sneezing and itchiness.
There are no hidden fees or strict requirements in order to access this discount while the user's information remains confidential and is not passed to any other third party.