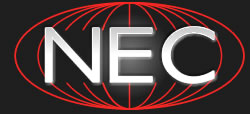 Tampa, FL (PRWEB) February 07, 2013
NEC Keystone a sinkhole repair company in business for over 18 years completes work on MIA Mover project.
Founded in 1992 as a structural repair and modification company named Keystone Supports. NEC Keystone quickly earned a reputation as a leader in the industry of structural foundation repair including slab on grade and off grade structures. As Keystone Supports we developed the underpinning system that NEC Keystone uses today. Keystone Supports also helped develop and standardize the keystone supports that are used currently used for off grade foundations and repairs.
Throughout its history Keystone Supports has successfully completed projects all over the state of Florida with a 100% success rate in off grade foundation repair and structural underpinning projects. The main reason for this incredible level of success is because we put our clients and their jobs first.
NEC Keystone, Inc. under contract with Tuner Construction completed the void filling under the bus loop for the MIA Mover project. The MIA Mover is a 1.25-mile-long APM system linking the airport with its nearby multimodal rail transportation center and consolidated rental car facility, known as the Miami Intermodal Center (MIC). The MIC is a common terminus for multicounty Tri-Rail rail-car service, in-county Metrorail heavy-rail service, and the MIA Mover.
During construction of a nearby facility, vibrations from the pile driving caused voids to appear under the bus loop. The bus loop was constructed using 6-inches of high strength concrete to support the bus traffic for this new multimodal rail transportation center. NEC Keystone injected a single-part polyurethane produced by Prime Resin to fill the voids beneath the slabs.
In order to stabilize this situation, Injection ports on 4-foot centers were drilled into the concrete slab and the polyurethane was injected to fill the voids. The polyurethane, a hydrophobic water activated polyurethane grout, was injected through 5/8" ports. In its raw form the polyurethane penetrated the void areas easily. Water in the substrate activated the grout causing it to expand and form rigid foam that filled the voids and consolidated the loose and sandy soil to hardness similar to that of sandstone. The process took just four days and the bus loop remained open the entire time. The work passed FDOT inspection without impacting operations or adjacent construction.
Chemical grout injection for the purpose of soil stabilization, in this case, saved the FDOT time, money and public scrutiny. Replacement of the concrete slabs, which was the alternative solution to this problem, would have taken considerable more time and money to complete, not to mention endless aggravation from the interrupted bus services.
Engineering News-Record (ENR) Southeast magazine has named Miami International Airport's automated people mover system to its annual list of Best Projects for construction and design excellence in the southeast U.S.