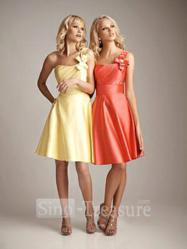 Cheap price competition is not the only way for chinese e-commerce enterprises to maintain their share of market, they should discover more channels to expand the market.
(PRWEB) September 08, 2011
"Cheap price" has been used as a weapon by most E-commerce companies; however, people begin to worry about the cheap prices now.
At the 2011 APEC Small and Medium-Sized Enterprises (SME) Summit, hold on 30, August in Chengdu, China, some experts and executives pointed out that to dominate the market at low prices is not desirable and E-commerce is just a sales channel of business. In the future, the only way to maintain the share of their market, retailers should discover more channels for selling and improve the quality of customer service.
In recent years, the price war provoked between the companies of e-commerce becomes a business norm. No matter whether in the domestic market or international market, many B2C companies are willing to seize the market by cutting prices because of the inherent cost advantages compared to traditional business. Furthermore, in order to expand their markets, more and more B2C platforms, such as Sino Treasure, Milanoo begin to use free shipping as their sales strategy while reducing the price of the product itself.
"The good quality of products is the solid foundation of global free shipping policy. The rate of returning goods would be increased if the product has quality defection and the enterprise will finally bear the expensive global shipping charge," Said David Mao, CEO of Sino-Treasure.com.
Due to the low cost in china, the price of Chinese products has a great advantage to those in European and American countries. Clothing, shoes, bags, wedding gowns, special occasion dresses, jewelry, and mobile phones are sold by many Chinese B2C companies to overseas. The slogan of cheap wedding gowns, cheap bridesmaid dresses and free shipping are frequently used on those B2C websites to attract customers.
However, compared with the traditional retail industry, the e-commerce business still has some shortcomings, such as after-sale service, transaction security, and the management of itself.
Although, some websites like Lightinthebox, Sino Treasure have already occupied a space in the international market through low-price competition, the problem of how to expand their markets still need to be resolved in the future.
###