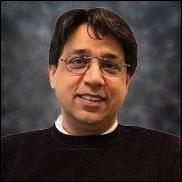 The Business Intelligence Network Solution Spotlights are intuitive dialogues with innovative solution providers, and these spotlights provide a cutting-edge introduction to the new products and services we know are of interest to the business intelligence community
Denver, CO (PRWEB) December 11, 2006
Anurag Wadehra, Vice President, Marketing and Product Management at Siperian, in an exclusive interview with Ron Powell and the Business Intelligence Network (http://www.BeyeNETWORK.com), describes their adaptive software platform for customer-centric master data management (MDM). During this insightful discussion Mr. Wadehra explains the various customer data integration (CDI) and master data management (MDM) styles currently available and how companies should review each of these offerings carefully to ensure they are capable of improving customer relationship management and analytical processes, adhering to regulatory compliance and addressing privacy concerns.
"In order to build a long-term business case, IT professionals need to follow a systematic process for assessing the comprehensive ROI of a customer-centric master data management platform and to identity an architecture that can deliver this ROI in measurable stages throughout the MDM life cycle," says Anurag Wadehra, Vice President of Marketing and Product Management, at Siperian. More importantly, and unlike other offerings, we enable companies to adapt this approach over time and across the organization and implement a comprehensive MDM platform that is capable of supporting other business processes and data entities."
"With Siperian Hub, organizations can embrace an adaptive and evolutionary MDM approach that allows them to start with a specific business case for improving a defined customer-centric business process in order to deliver rapid ROI. The flexibility of Siperian Hub allows organizations to focus on the true CDI and MDM issues, rather than be distracted by the different architectural styles," says Ron Powell, Cofounder and Editorial Director of the Business Intelligence Network. "When selecting a vendor for CDI and or MDM, companies should be sure to talk to Siperian."
To listen to the interview, please click here.
"The Business Intelligence Network Solution Spotlights are intuitive dialogues with innovative solution providers, and these spotlights provide a cutting-edge introduction to the new products and services we know are of interest to the business intelligence community," says Powell. "The network publishes six newsletters serving more than 115,000 readers across a wide variety of industries, making us the largest newsletter-based information source for business intelligence, performance management, data warehousing, data integration and data quality."
About Siperian
Siperian offers an award-winning, adaptive platform for customer-centric data integration and management. With Siperian's metadata driven configurable architecture, organizations can rapidly adapt the award-winning Siperian Hub to a specific solution style; ensure that the solution coexists with multiple legacy hubs and external data sources; and then evolve the solution over time with additional capabilities or to new geographies and business units. Siperian is the only vendor to offer a set of proven solutions that can start small within a business unit to deliver rapid return on investment and then grow over time across the enterprise to become the master data management platform with data services for complete operational context with unified customer views -- without locking the company into a single vendor's proprietary architecture.
About Business Intelligence Network
The network's flagship site BeyeNETWORK.com leads the industry with up-to-the-minute news, newsletters, articles, executive spotlights, podcasts, expert-hosted channels and blogs. Experts include Claudia Imhoff, Bill Inmon, Craig Schiff, Colin White, David Loshin, and others. BeyeBLOGS.com is a business intelligence-specific community blogging site which provides an open forum about industry issues and challenges. BeyeSEARCH.com offers the first and only editor-driven directory and search engine specially built to serve this industry. BeyeRESEARCH.com provides research and case studies from leading authors and experts in business intelligence.
This press release is based upon information provided by the company. The Business Intelligence Network does not independently verify statements made and has no obligation to update these statements after the date of release.
Contact:
Business Intelligence Network
Katie Rostermundt
262-780-0202
krostermundt @ b-eye-network.com
Siperian
Chris McCoin or Richard Smith
McCoin & Smith Communications LLC
508-429-5988 (Chris) or 978-433-3304 (Rick)
# # #