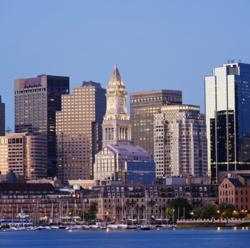 The city estimates savings of at least $75,000 in the past year alone.
Boston, MA (PRWEB) February 01, 2012
This January marked City of Boston's one year anniversary using SIRE Technologies' legislative software suite in the clerk's office and council chambers. Throughout the past year, city council meetings have been broadcast live and archived using SIRE's Video Plus streaming module. All footage has been made available for viewing to city staff and constituents alike via the city's website. Council meeting agendas can also be accessed on the website, with all supporting documents and material attached.
Additionally, city council members now have mobile access to meeting agendas using SIRE's Agenda to Go module. They are able to access meeting agendas on HP Tablets purchased by the city, drastically reducing the need to transport and refer to bulky paper agenda packets.
Over the last year, all of the city's cumbersome, paper-intensive agenda preparation process has been streamlined and automated by SIRE's electronic system. Previously, the city clerk's office was responsible for collecting paper documents from departments throughout the city, for scanning them in by hand, and for often times going as far as manually retyping agenda documents. Since the city began using SIRE's electronic agenda system, the clerk's office has seen a major decrease in agenda preparation time. The agenda is now compiled and ready to go no later than 3 p.m. the day before a meeting is scheduled - a far cry from the previously manual and time consuming agenda preparation process.
According to Raj Pareek, Senior Manager for E-Government Initiatives at City of Boston, the city estimates savings of at least $75,000 in the past year alone. These savings are directly related to implementing SIRE's automated agenda product, and can be attributed to less city funds spent on stenography, printing and paper costs, as well as man hours spent on agenda preparation.
City officials have been very pleased with SIRE's implementation, training, and support over the last year, according to Pareek. "There is no bureaucracy or corporate hierarchy to deal with when it comes to SIRE," he said. "SIRE is more than a vendor or contract; we have a good camaraderie, we love working with them, and we work together more like family and friends."
The city is now looking forward to expanding the legislative suite, with SIRE's electronic voting module slated as the next phase in the project. Implementation of the voting system in the council chambers will be completed this year.
About SIRE Technologies, Inc.
SIRE Technologies, Inc. is a leading provider of document management, agenda automation, and electronic plan review solutions specifically designed for state and local government agencies. SIRE's comprehensive suite of modular solutions allows government to streamline processes, reduce paper, and increase transparency by improving access to information and service levels for the public. For more information, visit http://www.siretechnologies.com
###