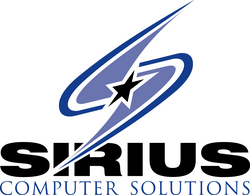 IBM programs like the Beacon Awards and IBM product specialty offerings help provide Sirius with education roadmaps, certification requirements, and guidelines to make sure we keep the distinction of having the best Overall Technical Vitality
San Antonio, TX (Vocus) May 20, 2010
Sirius Computer Solutions, Inc., an IBM Premier Business Partner in the U.S., was once again named the winner of the global award for "Overall Technical Vitality" in the annual IBM Beacon Awards competition. IBM Beacon Awards are a prestigious honor awarded each year to a select number of IBM Business Partners who consistently provide technical excellence and innovative solutions based on IBM products and services. This is the second year in a row that Sirius has been recognized as the winner in the "Overall Technical Vitality" category.
The Beacon Awards are an important component in IBM's PartnerWorld program highlighting the essential role that IBM Business Partners play in driving innovation for clients and making a difference in today's highly competitive marketplace. Teaming with IBM, Sirius has set the standard for technical capabilities, vision, ingenuity in solving problems, and client satisfaction.
"Our clients are investing in IT projects only when a quantifiable return on their investments can be realized in a matter of days or weeks, not months or years. Sirius product specialists, sales representatives and consultants have to be the most skilled technology professionals in the industry to provide that kind of value," said Joe Mertens, president of Sirius. "IBM programs like the Beacon Awards and IBM product specialty offerings help provide Sirius with education roadmaps, certification requirements, and guidelines to make sure we keep the distinction of having the best Overall Technical Vitality."
The IBM Beacon Awards provide a wide range of industry recognition, increased visibility and promotional opportunities to award winners and finalists. Hundreds of nominations were judged by a team of leading industry journalists, analysts and IBM executives, who selected winners and finalists in nine overall categories encompassing 21 awards covering hardware, software and service solutions; Midmarket, ISV and technical awards; as well as a focus on Smarter Planet. Among the categories were three new additions for 2010: New Intelligence, Smart Work and Smarter Planet.
"Our Beacon Award winners represent the tremendous power of the IBM Business Partner ecosystem in creating unique client value through our combined capabilities, expertise and offerings," said Rich Hume, general manager, IBM Business Partner and Midmarket Organization. "By winning the Overall Technical Vitality Global Award Category award, Sirius has demonstrated their ability to deliver innovation to the market and help clients achieve higher value and better business outcomes."
For more information about the IBM Beacon Awards, including descriptions of the winning entries and details about the finalists, please visit http://www.ibm.com/partnerworld/page/2010_beacon.html
To learn more about IBM PartnerWorld, a comprehensive program that offers marketing and sales resources, training, certification and technical support to help create new revenue and market opportunities for IBM Business Partners, visit http://www.ibm.com/partnerworld.
About Sirius: Sirius is a national IT solution provider and IBM Premier Business Partner dedicated to helping clients implement advanced infrastructure solutions that provide a competitive advantage and a positive return on investment. For more information about Sirius, visit http://www.siriuscom.com.
Contact Information: Susan Griffin, Director, Corporate Communications, Sirius Computer Solutions
Phone: 503-430-6311
###