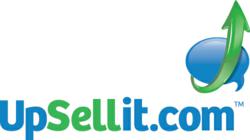 Out of all the other abandonment programs we've tried, UpSellit is by far the most effective.
Westlake Village, CA (PRWEB) June 07, 2011
UpSellit.com (http://www.upsellit.com), the industry's leading provider of site abandonment chat solutions, released a case study today detailing the success of their SmartAgent® automated chat solution for eFax, the web's premier online faxing service.
The UpSellit.com Case Study examines eFax's struggle with high rates of site abandonment and how the strategic integration of a custom SmartAgent® automated chat proved highly successful. After trying many different abandonment and remarketing solutions, the partnership with UpSellit.com proved to be by far the most effective and easiest to track. UpSellit.com provides a solution that is unique to other site abandonment solutions because it proactively engages site visitors mid-abandonment in order to convince them to return and convert. Utilizing a sophisticated Natural Language Parsing engine, custom virtual chat agents recognize everyday language in order to address customer concerns, answer frequently asked questions and provide an incentive for conversion.
Addressing eFax's search for the right site abandonment solution, eFax Senior Marketing Manager stated: "Out of all the other abandonment programs we've tried, UpSellit is by far the most effective. Their technology is easy to implement and track, and the UpSellit team is very flexible and responsive."
The report analyzes how UpSellit.com:

Intelligently assisted abandoning visitors
Convinced almost 60% of eFax chatters to return to the eFax website
Converted 17% of those who returned to the site to complete their eFax registration
To access this free case study, visit: http:http://www.upsellit.com/media.jsp
To learn more about UpSellit.com's SmartAgent automated chat solutions and how they work to reduce site abandonment, request a custom demonstration of the SmartAgent Service Plans.
About UpSellit.com
UpSellit.com is a performance-based ecommerce and emarketing solution utilizing proprietary SmartAgent automated chat technology to engage proactively and personally with customers at predetermined points of action, resulting in increased sales, additional promotional opportunities and improved customer support. Headquartered in Westlake Village, CA, UpSellit.com was founded in 2005 as a division of USI Technologies. For more information, visit http://www.upsellit.com, email info(at)upsellit(dot)com or call 866 504 9619.
###