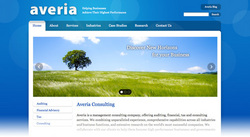 "We've all seen such slideshows on big-budget websites. Well, not anymore! As of today SiteKreator clients are able to extend their website functionality quickly and easily by eliminating the need of using custom-created Flash
Santa Clara, CA (PRWEB) October 13, 2010
SiteKreator, an award-winning service which enables anyone to instantly build, design and host fully-branded business websites, has just released a new feature called Page Image Slideshow.
This feature allows for a simple, no-code integration of a sophisticated image slideshow with animated overlay text, where each slide links to a different page on the website.
"We've all seen such slideshows on big-budget websites," says Ivaylo Lenkov, CEO. "Well, not anymore! As of today SiteKreator clients are able to extend their website functionality quickly and easily by eliminating the need of using custom-created Flash and other advanced techniques."
By using the Page Image Slideshow, you can upload individual images to act as slides. You can add a virtually endless number of images, and the order can be changed by dragging and dropping the image icons.
For each slide, you can set a link and add a caption that can be animated. Captions can be freely positioned on top of the image by clicking and dragging.
For the entire Slideshow, you can set transition and navigation preferences. Enabling the Advanced Settings will let you set slide duration, as well as change the height of the Page Image Slideshow.
Additional resources
SiteKreator Page image Slideshow video
SiteKreator website
Pricing and Availability
SiteKreator Page Image Slideshow is available for all SiteKreator clients, using the following designs: Chara, Kuma, Sirius, Sirius Light, Vega and Vega Light.
SiteKreator is available with a 14-day free trial and an option to upgrade to 3 different business packages: Standard ($19.95/month), Premium ($39.95/month) and Deluxe ($79.95/month + setup fee)
About SiteKreator
SiteKreator is a fully hosted web tool for do-it-yourself, no-code creation and management of websites. With the help of SiteKreator's built-in features such as World®-like content editing; customizable design templates; ready-to-deploy galleries; email marketing and e-commerce tools you get a unique agency-quality website quickly and easily. Over 100,000 successful businesses have chosen SiteKreator for its competitive pricing models, intuitive editing interface and pluggable business modules.
###