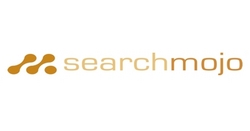 Sitemaps are an often overlooked but important part of the SEO process
Charlottesville, Va. (Vocus) June 18, 2010
Amanda Chaney of the search engine optimization firm Search Mojo will headline a free micro-webinar focusing on Google Sitemaps, their importance in search engine optimization (SEO) and how to create and register them. "Google Sitemap Basics" will be held on Thursday, June 24, at 2:00 p.m. ET.
"Sitemaps are an often overlooked but important part of the SEO process," said Janet Driscoll Miller, president and CEO of Search Mojo, "yet they improve the ability of search engines to find and index a website's content – essential to SEO. This presentation will help companies learn how to create and register their Sitemaps with Google. It's a relatively simple process, and one I recommend for all website owners."
The presentation will cover the following topics:

What Google Sitemaps are and their importance
Types of Google Sitemaps
Tools to create Google Sitemaps
How to register your Google Sitemap
The presentation is designed for:
Marketing managers and directors
Online marketing staff
Webmasters
Online registration for the webinar is available at http://www.search-mojo.com/quickwebinar-registration.php?Is=PR .
About Amanda Chaney
Amanda Chaney joined Search Mojo in November 2008. She serves as an Account Manager, managing both SEO and PPC campaigns for clients. She develops SEO and PPC strategies and manages the daily tactics to improve client performance. Her clients have included Mazda USA, BookCircus, DS Cases, and Liberty Tax Service. Amanda graduated from James Madison University with a degree in Business Administration with a Marketing concentration.
About Search Mojo
Search Mojo is a search engine optimization firm, specializing in lead generation through search engine marketing services. Founded in 2005, Search Mojo uses the latest information and techniques to help companies improve their organic search engine rankings as well as improving pay-per-click advertising performance. Learn more about Search Mojo at search-mojo.com, or read our blog, Search Marketing Sage, at blog.search-mojo.com.
# # #